Rare Woody Plants of Ontario

For the Rare Woody Plant Gene Bank the Arboretum staff would visit sites where rare trees had been reported and often find the site bulldozed for agriculture or housing. There have been many cases of rare species loss in southern Ontario. Examples include:
A complete loss of a stand of Kentucky coffee trees in Essex county.

A soybean field in Lambton county where a stand of pawpaw once grew.

A corn field in Kent county where an outstanding, hardy population of flowering dogwood once grew.

All but one Chinquapin oak was cut to make way for a housing development in Hastings county.
The Arboretum was one of the first institutions to commence establishment of a living gene bank of all known populations of rare woody plants in 1979. At that time, The Arboretum launched its Ontario Rare Woody Plant Program, called Picking up the Pawpaws. The goal was to survey and document the status of over 20 species of rare woody plants in Ontario and inform the landowners of the significance of the plants on their property. Seeds or cuttings were also collected from most of the wild populations or individuals with the goal of establishing an ex-situ conservation stand for each species just in case the in-situ conservation education didn't work for some remnant populations. Most landowners were thrilled to be part of the conservation efforts and some didn't know they had an unusual tree or shrub species growing on their property.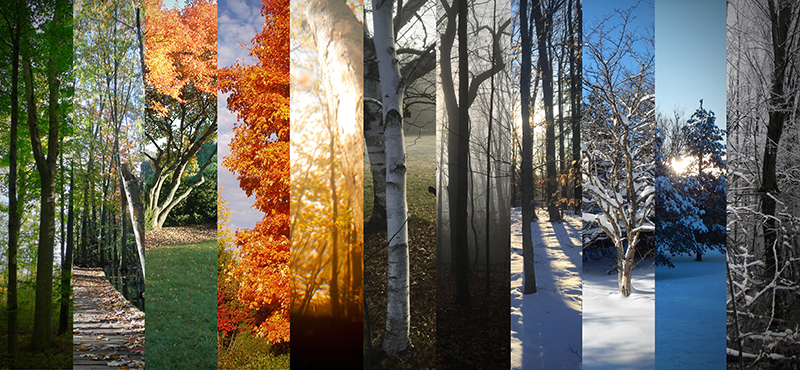 More than 20 species have much of their genetic diversity archived in The Arboretum Gene Bank and other collections. The Gene Banks holds a representative amount of the genetic diversity of such rare species as the Cucumber Tree, an endangered species in Canada, to the relatively common Chinquapin Oak (though few may ever see one). The Gene Bank orchards are now producing crops of seed that will ultimately reduce the seed collecting pressure from wild populations and provide the seedlings needed to assist restoration of these species where they are in decline.