Arboretum Moths

Everyone loves butterflies, but moths are really where it is at! There are hundreds of species in The Arboretum and the patterns, colours and fun names make them attractive to many naturalists. Two visitors to our site, Candice Talbot and Andrew Bendall, have compiled a list of our moths, and what an impressive list it is! At 851 species, it is our most diverse group of organisms identified. Thanks to Candice and Andrew for all of their hard work. To see a pdf of the list, see below.  We also offer a moth workshop to help you identify them. And because all moths come from caterpillars, we have some wonderful larvae for you to see, too. A large sample of these can be seen on our caterpillar biodiversity sheet.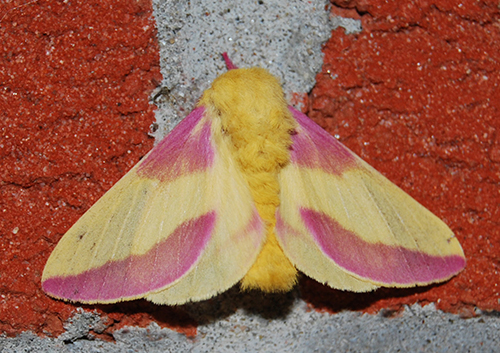 Some of our moths are more colourful than many of our butterflies. This is a Rosy Maple Moth. Photo by Candice Talbot.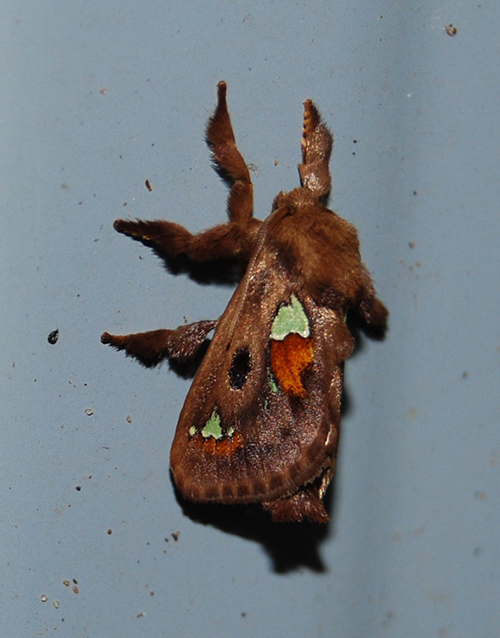 This Spiny Oak Slug Moth gets its name from it s caterpillar stage - see below. Photo by Candice Talbot.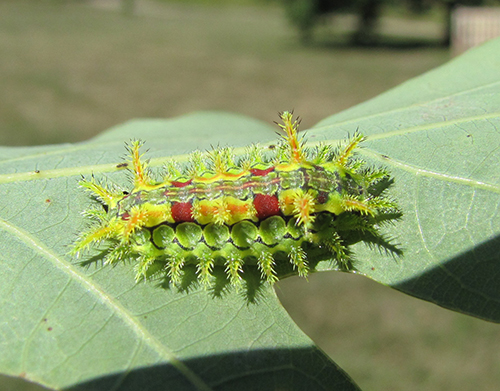 This Spiny Oak Slug Moth caterpillar is brightly coloured to warn predators, and curious naturalists, that its spines are venomous. Photo by Chris Earley