Workshops
The Arboretum offers workshops all year round covering a wide variety of topics from birds to mushrooms to gardening to art. Virtual programs are offered live on Zoom, and recordings are made available for registrants to access for a limited time. Details on registration policies can be found on our Registration Information page.
View a complete list of The Arboretum's programs on our Workshop Descriptions page.
Upcoming & Current Workshops
---
Nature Throughout the Seasons for International Students and New Canadians Series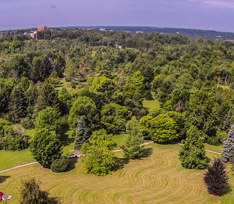 Facilitated quarterly (12 noon - 1:00 PM)
Format: Online via Zoom
Instructors: Kitty and Jenny Lin, Arboretum Interpretive Interns
Fee: FREE!
This online series is catered to University of Guelph international students and other community members new to Canada. New to the area? Come with us to explore The Arboretum and learn about what you can find in nature throughout the winter, spring, summer, and fall!
Visit the Nature Throughout the Seasons for International Students and New Canadians Series program page to learn more and register for upcoming dates.
---
Smartphone Photography 101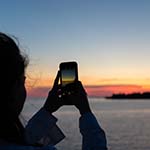 This recorded program is available online until May 25.
Format: Online via Zoom
Instructor: Rachel Irwin
A recording of this workshop program is available online until May 25. Do you want to up your photo-game but aren't looking to break the bank on a DSLR camera? Well, your smartphone camera is all you need! This workshop will dive into how to better use your smartphone camera to capture more professional looking images. We will explore some smartphone camera basics, photo composition, tips and tricks, editing apps, and a few social media basics. This workshop is geared towards beginners looking to get more comfortable using their smartphone camera so they can capture more meaningful photos.
---
Terrific Turtles of Ontario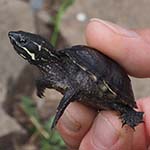 Thursday, May 13, 12:00 noon - 1:00 PM
Format: Online via Zoom
Instructor: Jenny Pearce, Sciensational Sssnakes
Ontario is home to eight species of turtles and all of them are listed as Species at Risk. Learn lots of interesting facts about our beautiful native shelled species and meet many of them live on-screen. Find out how you can help these animals and hopefully ensure they remain here as beneficial residents in our province.
---
Sensational Snakes of Ontario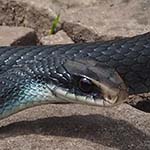 Thursday, May 20, 12:00 noon - 1:00 PM
Format: Online via Zoom
Instructor: Jenny Pearce, Sciensational Sssnakes
Reptiles are the most 'at risk' group of animals in Ontario. Our often misunderstood and maligned native snake species are actually beautiful, beneficial and inoffensive creatures that need our help. You can meet and learn about many of these ectothermic legless friends in this engaging program with live specimens on-screen.
---
Ecopsychology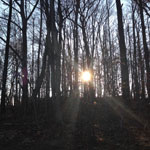 Tuesdays, May 25 - July 13, 6:30 PM - 8:00 PM
Format: Online via Zoom
Instructor: Memona Hossain
Ecopsychology is the area of study that explores the connective, holistic relationship of humans and the Earth. Amidst social distancing and physical isolation, the COVID-19 pandemic has invaded our lives in an unprecedented way. Experts have highlighted the complex toll this can take on our mental health. This programme is aimed at providing an experience where you will interact with an online community and share nature-based experiences to help bring hope, resilience, and positivity in your life right now. Participants will have the opportunity to engage in this 8-week course that explores hands-on components of Ecopsychology as well as some elements of Eco-Art Therapy. Participants will be introduced to some key concepts of Ecopsychology and then participate in some reflective and nature-connective activities. This course is completely conducive to all levels of social distancing and isolation.

Memona Hossain is a mother and wife. She is currently pursuing her PhD in Applied Ecopsychology program through Project Nature Connect, which is affiliated with Akamai University. Memona has also completed her Master's in Education at the University of Toronto. Memona is working to complete her certification in Art Therapy. Memona has been working in the field of Mental Health, Addictions, and Developmental Disabilities for over 15 years. Memona has taught Ecopsychology at the University of Guelph Arboretum and Riverwood Conservancy. Memona is involved in Eco-diverse conversations, engaging with individuals and groups of diverse background as it pertains to climate action. Memona is currently involved in a global research project exploring women from around the world and their connection to the Earth and environmental activism.
Fee: $120 (plus HST) per person.

---
Virtual Constellation "Walk"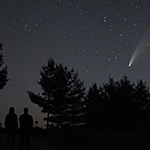 Thursday May 27 OR June 24 OR July 29, 7:00 - 8:00 PM
Format: Online via Zoom
Instructor: Trevor Chandler
Learning the night sky is like getting to know a new neighborhood. At first, it may seem big and confusing, but as you strike out and become more and more familiar with prominent landmarks, the day comes when you realize that the neighborhood is no longer new. It's home.

Join us for monthly sessions as we get to know the night sky a little better. Participants will be introduced to prominent stars and constellations, where to look for them and how the motions of planet Earth cause them to appear to shift from hour to hour and month to month. You will receive a downloadable star map to help you make your way through the stars. We'll learn a half dozen or so constellations every month and you will be invited to discuss your observations with the group as we each get to know the neighborhood a little better.
---
Insect Series
Fridays, June 18, 25, July 9, 16 and 25, 12:00 noon - 1:00 PM
Format: Online via Zoom
Instructor: Kitty Lin or Jenny Lin, Arboretum Interpretive Interns
The Arboretum is hosting a series of online workshops about insects. Join us to learn more about butterflies, moths, dragonflies, damselflies, bees, wasps, ants, and aquatic insects.
Fee: $10.00 (plus HST) per session, or register for all 5 sessions for $45.00 (plus HST). Registration closes 8 days before the program begins, so be sure to register early to ensure your spot! The list of topics and presentation dates are below.

Introduction to Insects - Friday, June 18
Insects are one of the largest and most diverse groups of organisms on the entire planet! From tiny, determined ants to big, beautiful moths, these creatures are amazing and often under-appreciated. Let's take a peek at the life of insects and how they fit into our world!

Dragonflies and Damselflies - Friday, June 25
Beware of dragons! Summertime is the time to keep your eyes to the skies for dragonflies and damselflies zipping around… But there's more to these incredible insects than just fast flying. Join us in learning more about the voracious predators patrolling our skies!

Butterflies and Moths - Friday, July 9
Who doesn't love colourful butterflies? Moths just might surprise you in how beautiful and incredible they can be, too. Join us in learning more about the biology of butterflies and moths, and discover some of the amazing species you might see around!

Bees, Wasps and Ants - Friday, July 16
We all love buzzing bumblebees in the summertime, but don't leave the rest of their insect order behind! Bees, wasps, and ants sometimes get a bad rep, but they're an important and amazing part of our world. Discover the secret lives of these incredible insects, and hopefully you'll start to love them as much as we do!

Aquatic Insects - Friday, July 23
It's a whole new world under the water surface but the many critters that live there are well suited for the job! Water scorpions and whirligig beetles are just a few of the insects you might find in your local pond or river. Join us in learning more about these wacky, aquatic insects!