Workshops
The Arboretum offers workshops all year round covering a wide variety of topics from birds to mushrooms to gardening to art. Virtual programs are offered live on Zoom, and recordings are made available for registrants to access for a limited time. Details on registration policies can be found on our Registration Information page.
View a complete list of The Arboretum's programs on our Workshop Descriptions page.
Upcoming & Current Workshops
---
Nature Throughout the Seasons for International Students and New Canadians Series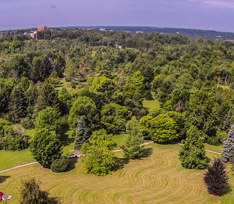 Facilitated quarterly (12 noon - 1:00 PM)
Format: Online via Zoom
Instructors: Kitty and Jenny Lin, Arboretum Interpretive Interns
Fee: FREE!
This online series is catered to University of Guelph international students and other community members new to Canada. New to the area? Come with us to explore The Arboretum and learn about what you can find in nature throughout the winter, spring, summer, and fall!
Visit the Nature Throughout the Seasons for International Students and New Canadians Series program page to learn more and register for upcoming dates.
---
Ecopsychology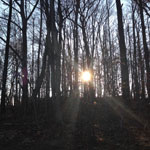 Tuesdays, May 25 - July 13, 6:30 PM - 8:00 PM
Format: Online via Zoom
Instructor: Memona Hossain
Ecopsychology is the area of study that explores the connective, holistic relationship of humans and the Earth. Amidst social distancing and physical isolation, the COVID-19 pandemic has invaded our lives in an unprecedented way. Experts have highlighted the complex toll this can take on our mental health. This programme is aimed at providing an experience where you will interact with an online community and share nature-based experiences to help bring hope, resilience, and positivity in your life right now. Participants will have the opportunity to engage in this 8-week course that explores hands-on components of Ecopsychology as well as some elements of Eco-Art Therapy. Participants will be introduced to some key concepts of Ecopsychology and then participate in some reflective and nature-connective activities. This course is completely conducive to all levels of social distancing and isolation.

Memona Hossain is a mother and wife. She is currently pursuing her PhD in Applied Ecopsychology program through Project Nature Connect, which is affiliated with Akamai University. Memona has also completed her Master's in Education at the University of Toronto. Memona is working to complete her certification in Art Therapy. Memona has been working in the field of Mental Health, Addictions, and Developmental Disabilities for over 15 years. Memona has taught Ecopsychology at the University of Guelph Arboretum and Riverwood Conservancy. Memona is involved in Eco-diverse conversations, engaging with individuals and groups of diverse background as it pertains to climate action. Memona is currently involved in a global research project exploring women from around the world and their connection to the Earth and environmental activism.
Fee: $120 (plus HST) per person.

---
Virtual Constellation "Walk"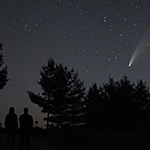 Thursday, July 29, 7:00 - 8:00 PM
OR Thursday, August 26, 8:00 - 9:00 PM
OR Thursday, September 30, 8:00 - 9:00 PM
Format: Online via Zoom
Instructor: Trevor Chandler
Learning the night sky is like getting to know a new neighborhood. At first, it may seem big and confusing, but as you strike out and become more and more familiar with prominent landmarks, the day comes when you realize that the neighborhood is no longer new. It's home.

Join us for monthly sessions as we get to know the night sky a little better. Participants will be introduced to prominent stars and constellations, where to look for them and how the motions of planet Earth cause them to appear to shift from hour to hour and month to month. You will receive a downloadable star map to help you make your way through the stars. We'll learn a half dozen or so constellations every month and you will be invited to discuss your observations with the group as we each get to know the neighborhood a little better.
In July, we will look at a few more of the summer constellations, like Sagittarius (the archer), Lyra (the harp), Hercules (the champion), and Aquila (the eagle). There will be a head's up about one of the year's best meteor showers (The Perseids) that peaks around August 11, with tips about how best to view it. The planets Jupiter and Saturn make a grand entrance into the evening sky this month, where they dominate the southeastern horizon.
---
Ask the Arb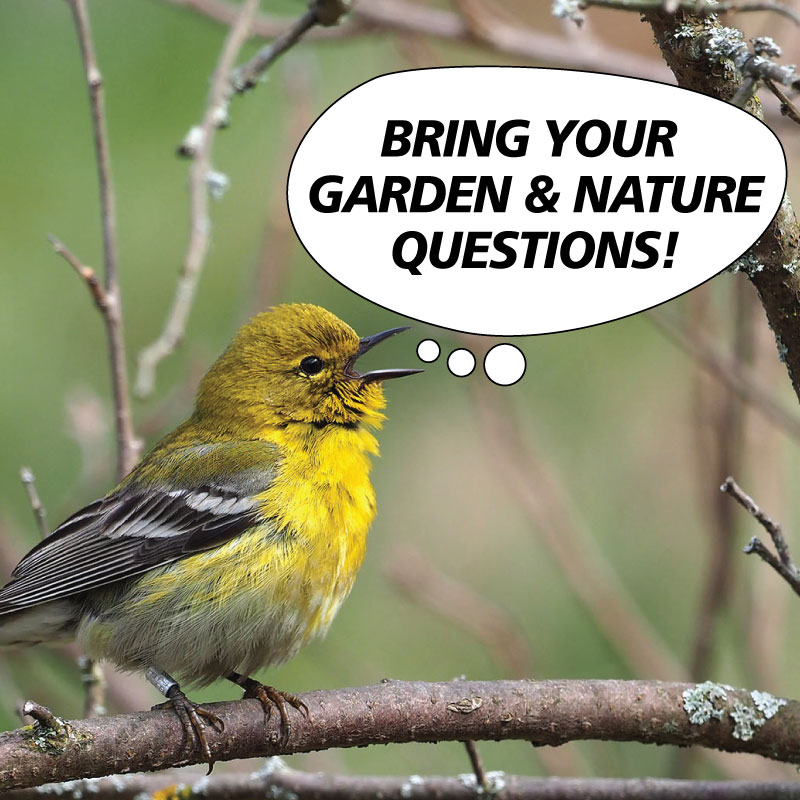 Tuesdays, July 27, August 31, September 28, and October 26, Noon - 1 PM.
Format: Online
Instructors: Arboretum Staff
Bring your garden, nature, and wildlife related questions to our free one-hour live session on Zoom.
---
Tree ID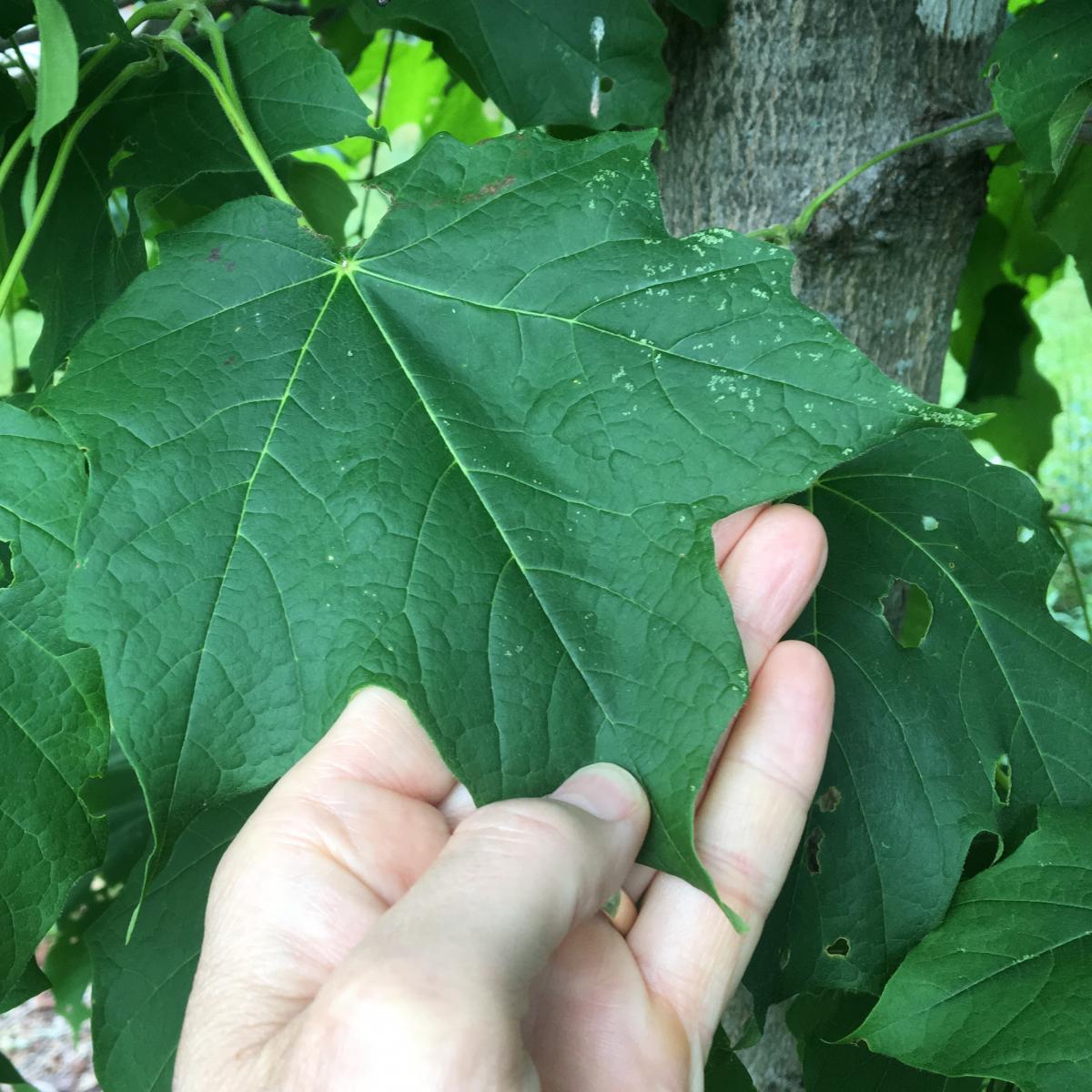 Thursdays, July 8, 15, 22 and 29, Noon - 1:30 PM
Format: Online via Zoom
Instructor: Shelley Hunt
Do you love trees but can't tell an Ash from a Walnut, a Birch from a Beech, or a Spruce from a Fir? Are you looking to connect more with the nature around you as we continue to stay close to home? Join Shelley Hunt, U of Guelph course instructor and former Arboretum Director, for a virtual, interactive tree identification workshop! Over the course of 4 Zoom sessions, with hands-on challenges to complete in between, you will learn the basics of tree ID, with a focus on native Ontario species (and their look-alike non-native counterparts). You will learn about the important features to look for (e.g. leaf shape and arrangement, bark characteristics, fruits and cones), as well as the details that help us to distinguish between species in the same group (e.g. Ashes, Pines, Maples). You will practice your skills on trees that you can (safely) find in your local area, and get feedback on your 'homework'. The fourth session will include a virtual tour of trees in the Arboretum's collections. Sessions will run from noon-1:30 PM (one hour of instruction, and up to 30 minutes of optional questions/discussion) on Thursdays from July 8th through to July 29th.
Fee: $70 (plus HST) per person.
---
Rain Seed: Recognizing and Collecting Native Plant Seeds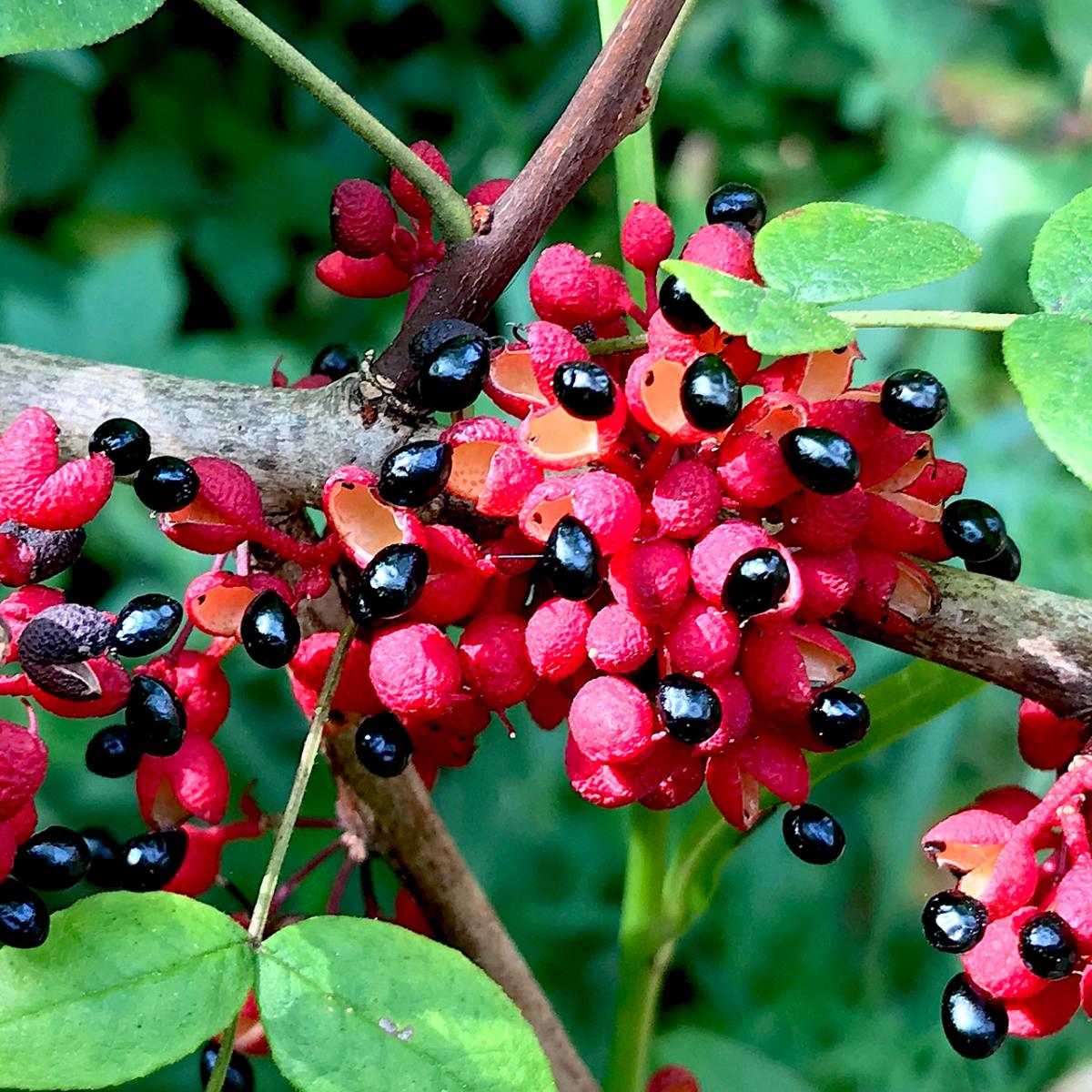 Sunday, September 12, 9 AM - Noon
Format: In Person
Instructor: Sean Fox and Sarah Farquharson
Diversity is the emphasis of this half-day workshop on ethical native plant seed collection. Participants will tour the incredible grounds of the Arboretum looking at hundreds of species of native trees, shrubs, wildflowers and ferns while gaining experience with seed forecasting and identification, effective harvesting techniques, and ecologically-responsible considerations to follow while collecting. Wear some comfortable shoes and prepare to be wowed by the incredible diversity of seed raining down upon us!
Fee: TBA

---
Eco-Art Therapy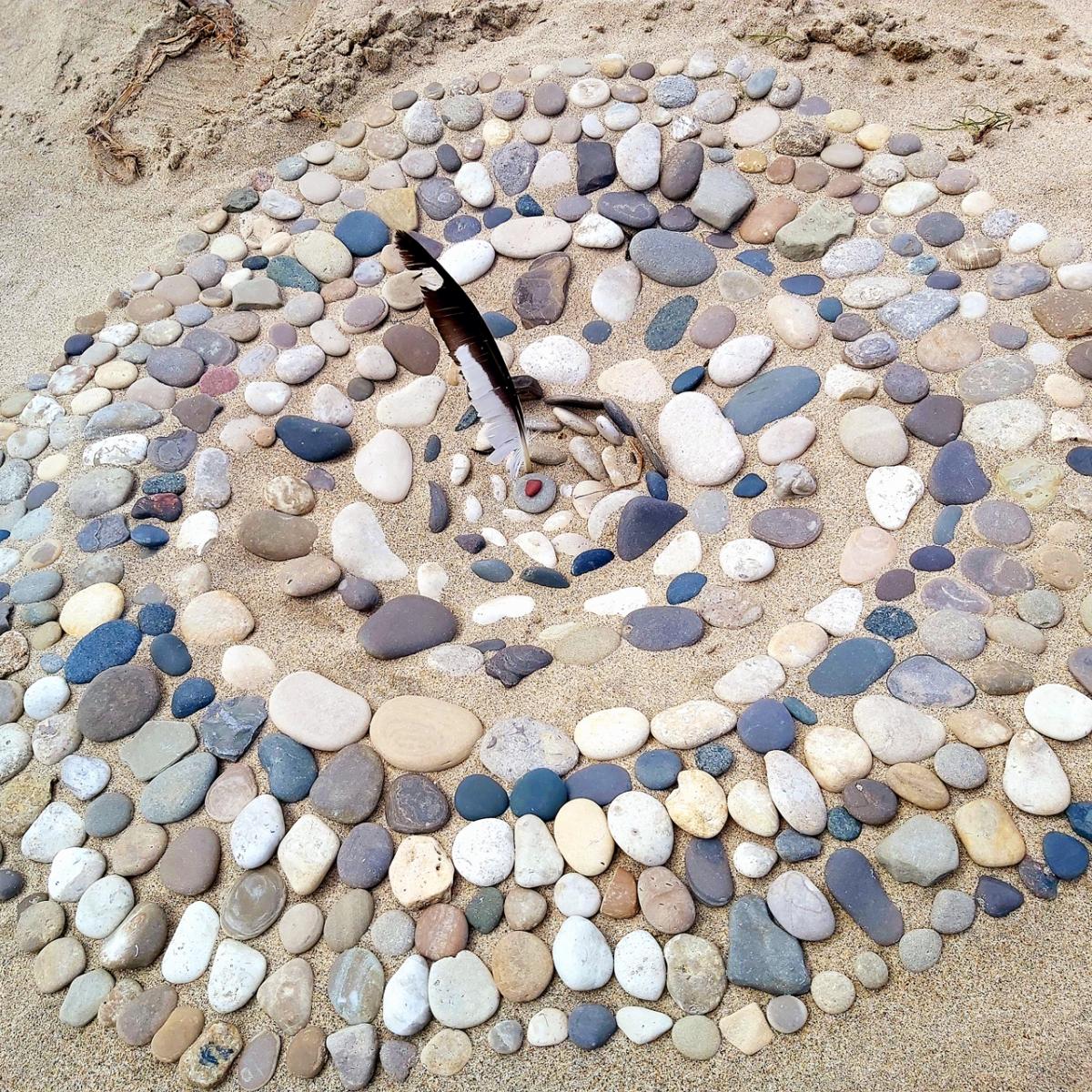 Tuesdays, September 14 - November 2, 6:30 - 8 PM
Format: Online via Zoom
Instructor: Memona Hossain
This is not an arts-technique-based course, but rather an opportunity to freely create without any boundaries and be inspired by nature's beauty!
Though nature does not speak to us through words, it has a way of touching us deeply, and inspiring us to self-explore and creatively express ourselves in unique ways through a path of personal growth. Through this 8-week course, participants will explore introductory concepts of Eco-Art Therapy and participate in hands-on learning experiences that are embedded in our nature-connective relationships. No previous learning or experiences required! The only requirement is that you are open to engage, unleash your inhibitions and let nature guide you!
Fee: $150 (plus HST) per person.

---
Shrub ID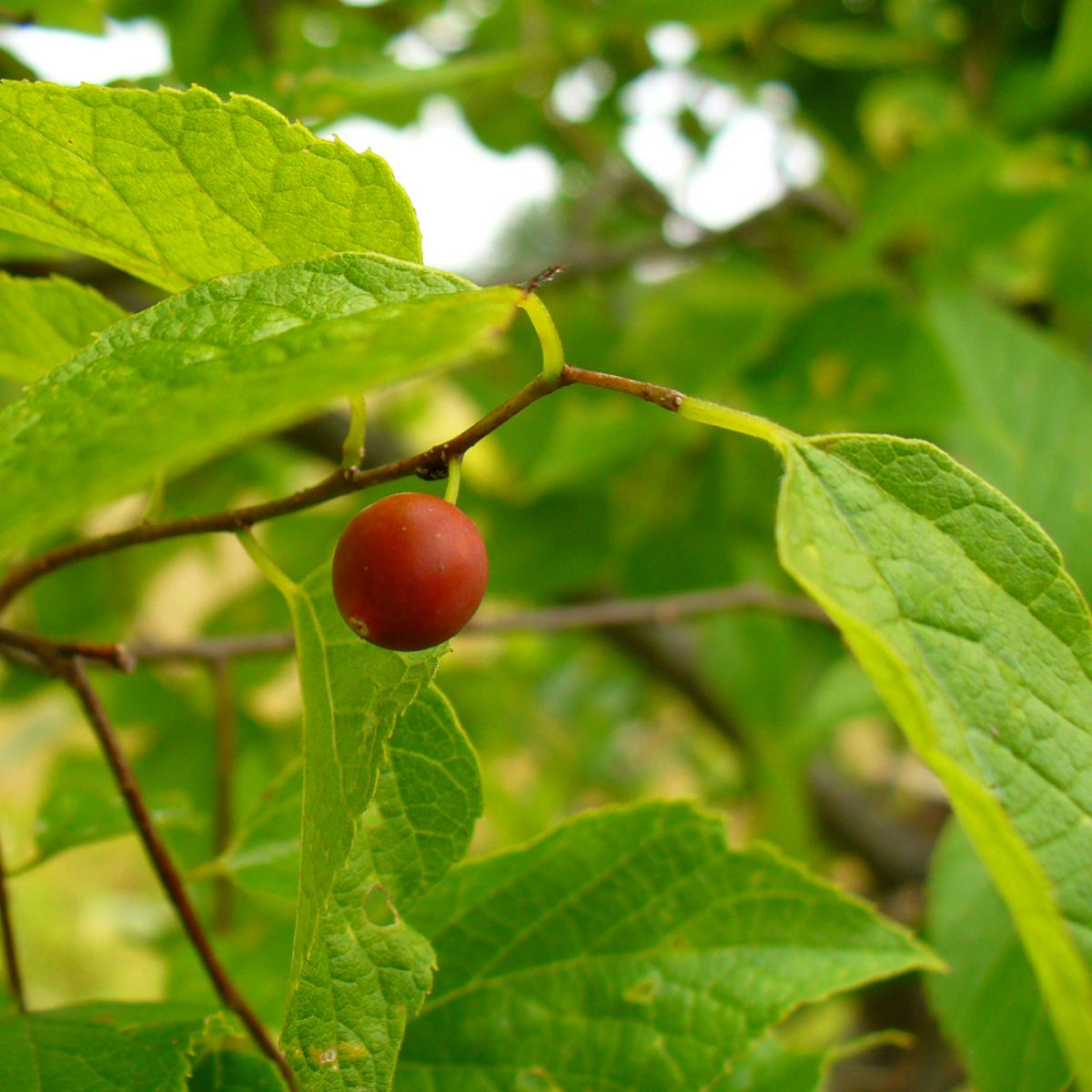 Thursdays, September 9, 16, 23 and 30, 2021, 12 - 1 PM
Format: Online via Zoom
Instructor: Shelley Hunt
Ontario has dozens of native shrub species, from dogwoods to viburnums, blackberries to spicebush, and everything in between. Where to start in learning to identify them? In this workshop, spread over 4 zoom sessions, we will cover basic shrub morphology and learn the key ID features of a wide variety of these diverse woody plants. The 3rd session will include a virtual tour of shrubs in The Arboretum's collections.
Fee:$50 (plus HST) per person.

---
Painting Trees in Watercolour at The Arboretum - All Levels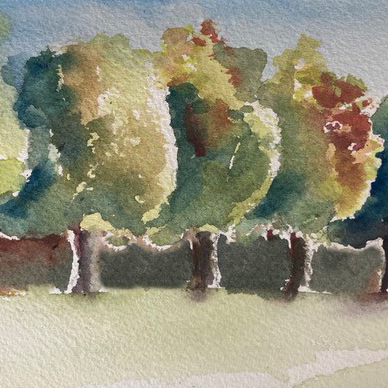 Monday, September 27, 7 - 9PM
Format: Online via Zoom
Instructor: Candice Leyland
Join watercolour artist Candice Leyland and learn to capture trees in watercolour. Perfect for those wanting to improve their landscape painting or anyone that is drawn to painting trees and greenery. In this class participants will learn a variety of techniques to create different types of trees throughout the seasons including birch trees, evergreen trees, and lush foliage.
This class is great for a variety of levels.
Reference photos will be provided.
Supplies:
Watercolours - a variety of colours - artist grade watercolour is best
Watercolour paper - I prefer Arches 140 lb cold press paper. Make sure you have a good quality paper.
A variety of watercolour brushes (I love a 2 6, and 8 Round Brush.
Optional: a small fine tip brush (a "liner", "rigger" or a small brush will be helpful for branches and small details).
Painters tape or washi tape
Board to tape paper to
Watercup and paper towel
Pencil
Fee:$30 (plus HST) per person.