Newsletter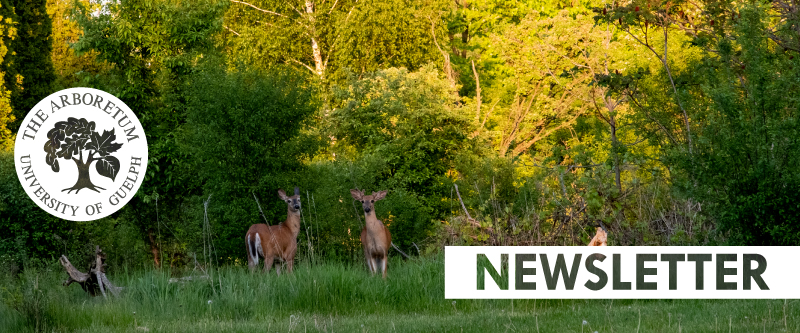 Read the most recent issue of our Newsletter.
Keep up with what's happening in The Arboretum by signing up for our e-mail newsletter below. Monthly emails, plus occasional special issues offer articles about tree and nature topics, features on current blooms and opportunities, plus upcoming workshops, lectures, gifts, and services offered. We may also include announcements for events we host, or held in conjunction with other University of Guelph departments, environmentally focused, or community organizations.
Canadian Laws require that we have your consent to send you the information (e-newsletter and announcements). By clicking subscribe you are consenting to receive the electronic communication.
Previous Campaigns
The Arboretum's Newsletter, The Green Web (2003-2008), is available as a PDF for download below.