The Pollinator Garden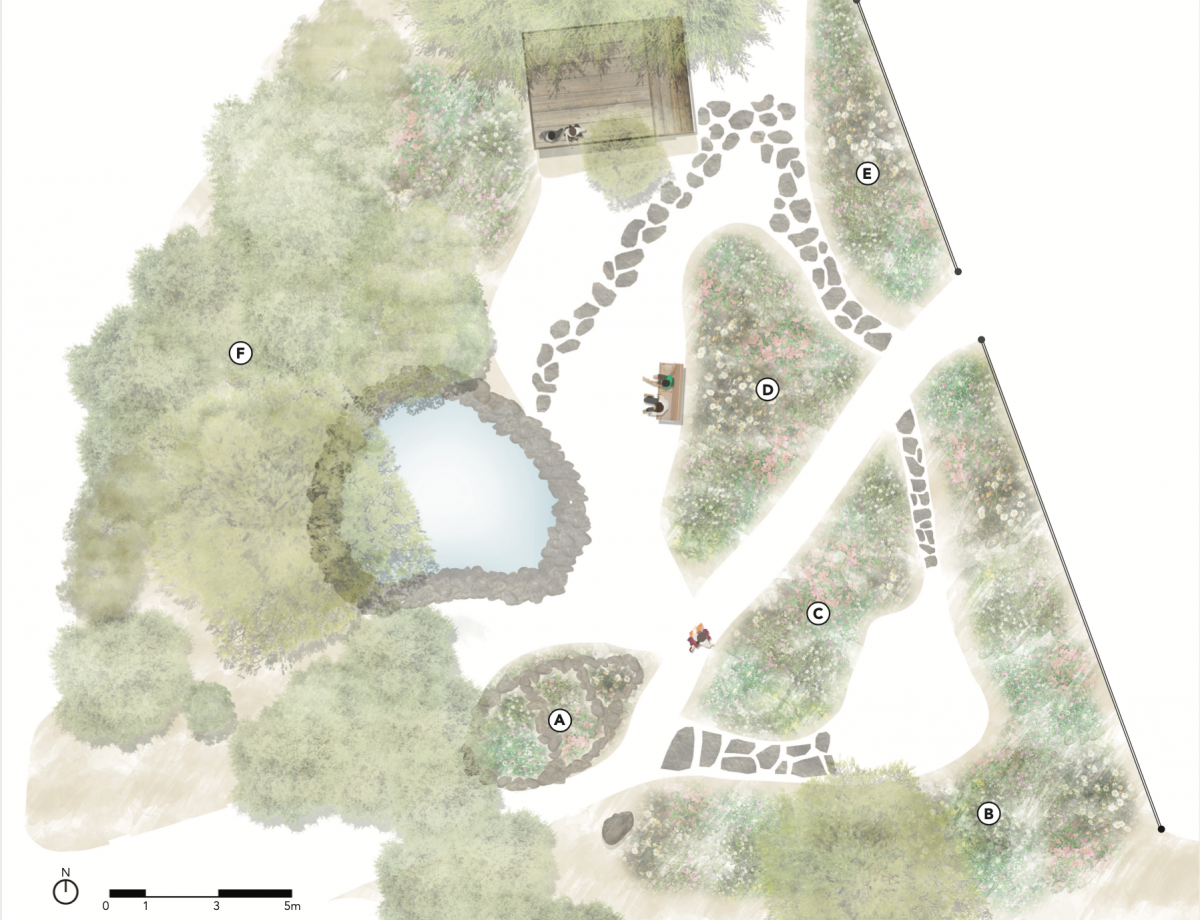 Click to enlarge map.
As the role of pollinators in the food chain and ecosystem has gained widespread concern, this garden has only become more relevant. The Pollinator Garden, previously known as the Butterfly, Moth, and Hummingbird Garden, offers a unique distribution of native pollinator plant species, blooming at various periods during the year to offer seasonal value for wildlife pollinators. It is a display of how a garden can be considered for more than just its aesthetic value.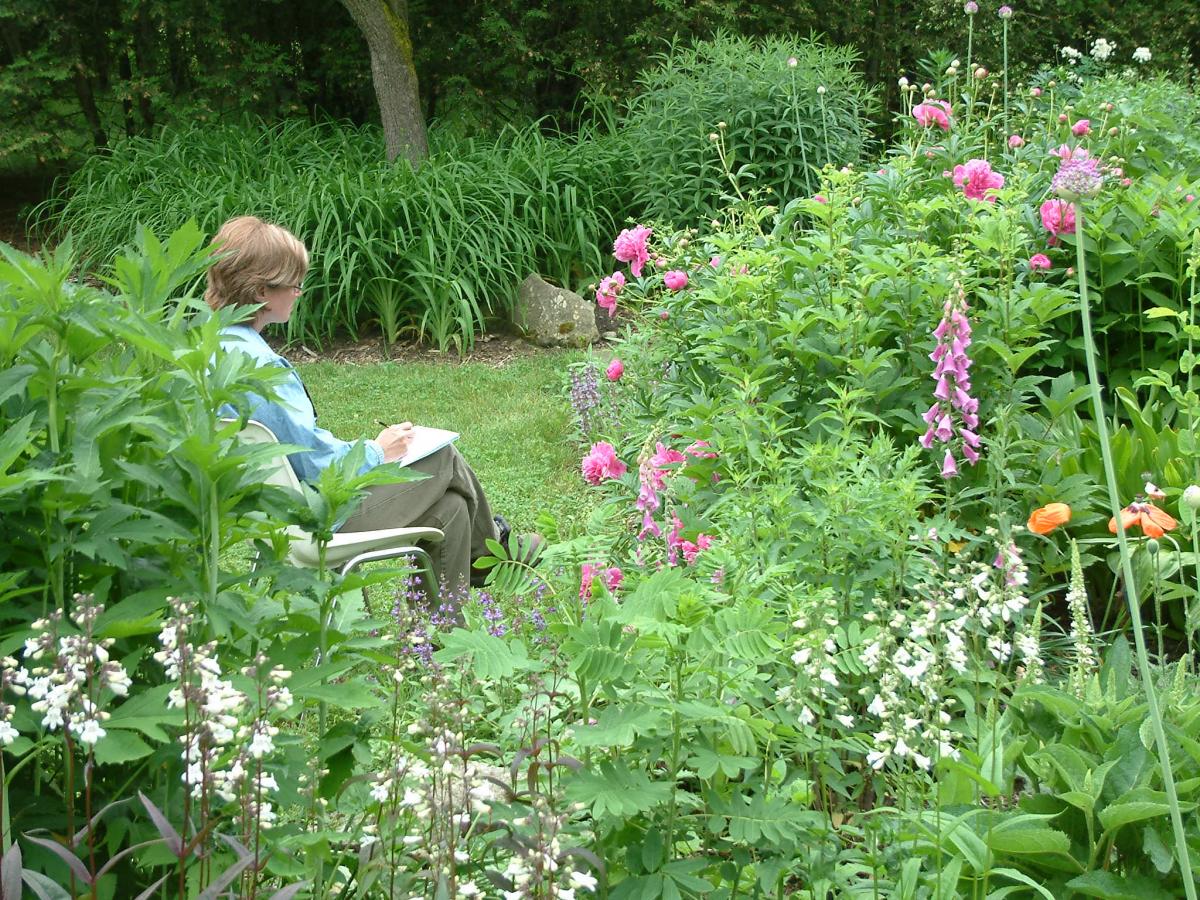 Plant choices plays an important role in significantly increasing the overall diversity in a small garden setting. While specific plant choices have changed with the development of the tree and shrub layers and the increasing amount of protection and shade, other details remain – such as the lawn areas of herbs instead of grasses, and the smooth lip of pond reserved for bees to drink.
Plant List
This garden features a diverse range of pollinator friendly perennials and shrubs. From unique cultivars to native Ontario species, in this garden you can find plant such as Pink Turtlehead (Chelone obliqua), Coral Honeysuckle (Lonicera sempervirens 'Major Wheeler') and False Blue Indigo (Baptisia australis). For all plantings intended for this garden, download the revitalization plant list PDF below. Note that over time the actual plants may change!