Kentucky Coffeetree - Glymnocladus dioicus
This beautiful Carolinean species is extremely rare in Ontario, existing in only a few wild populations in the Southern tip of the province.  The bi-pinnately divided leaves give this species the longest leaves of any native species of tree in Canada! Early settlers used the seeds of the large, leathery pods to make coffee, but the seeds are poisonous to humans when eaten raw.  Due to the bitter nature of their legumes, Kentucky Coffee Tree seeds are rarely dispersed by animals, although it is thought that this species evolved with pre-historic elephants who were able to safely digest and disperse the seeds!

The distinctive ridged bark of the Kentucky Coffeetree is dark grey with scaly ridges that curl toward the outside. Photo by Jesse Wolf.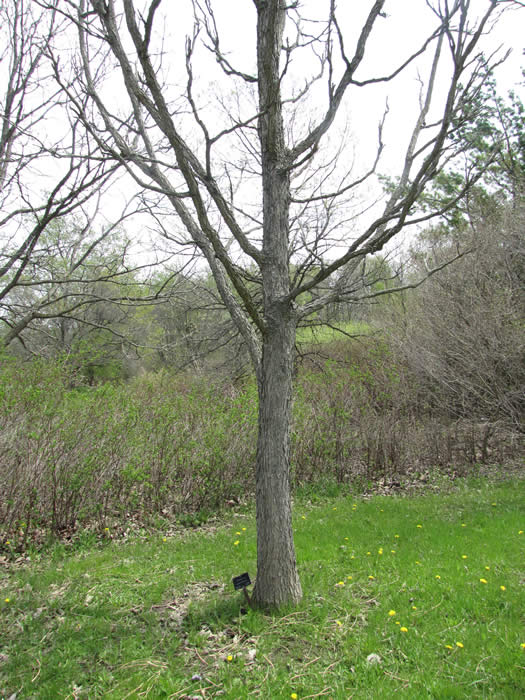 The Kentucky Coffetree can grow up to 25 m high, 60 cm in diameter and survive for upwards of 75 years. Photo by Jesse Wolf.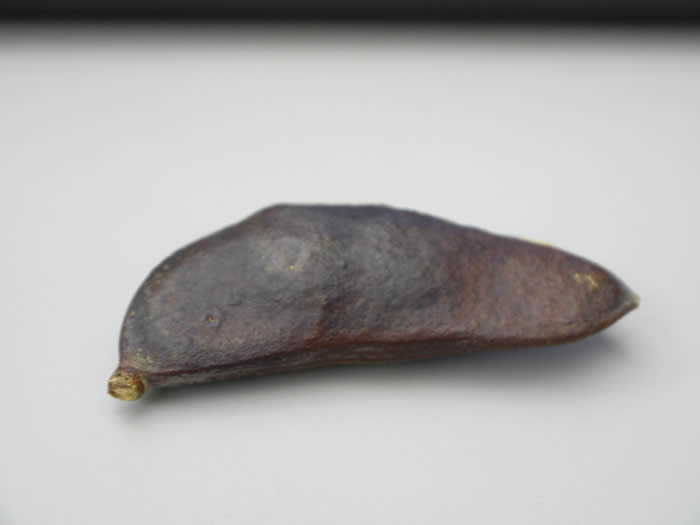 These large, leathery pods contain several seeds embedded in a sticky pulp. The legumes will hang on branches well into the winter. Photo by Jesse Wolf.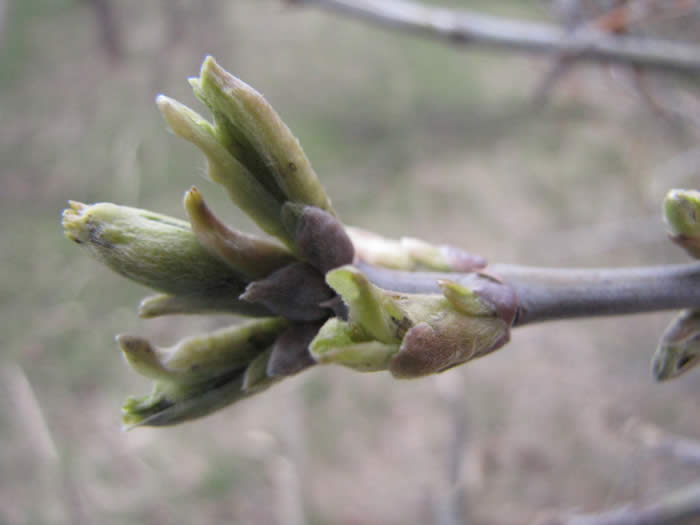 Note the twice divided compound leaves. It is easy to mistake the individual leaflets for leaves, but the true leaves can be up to 1 m in length! Kentucky Coffee Tree leaves emerge very late in the spring and are among the first to drop in the fall. Photo by Jesse Wolf.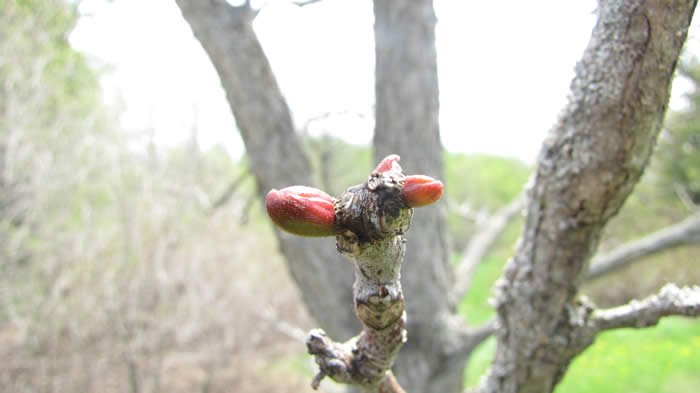 The buds of the Kentucky Coffeetree are 6-9 mm long with dark silky hairs. This tree has no terminal buds. Photo by Jesse Wolf.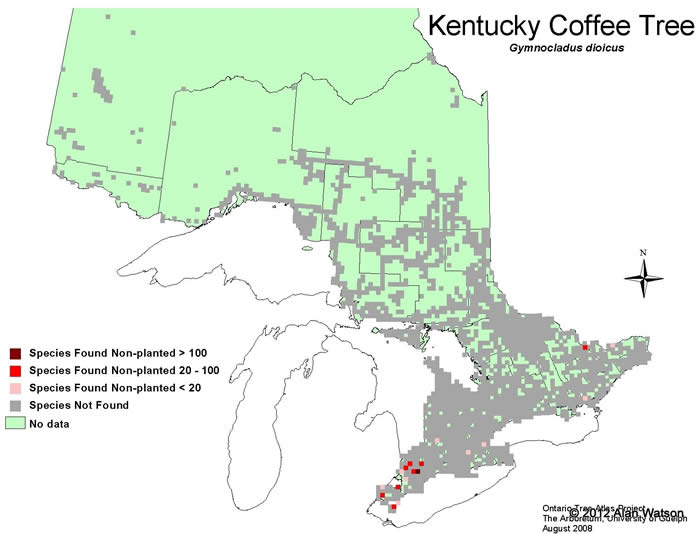 Ontario Tree Atlas map of non-planted Kentucky Coffetree. 1995-1999.
References
Farrar, J.L.. 1995. Trees in Canada. Fitzhenry & Whiteside Ltd. Toronto. ON. 504 pp.  
Kershaw, L. 2001. Trees in Ontario: Including tall shrubs. Lone Pine Publishing. Edmonton. AB. 240 pp
Muma, W. 2011. Ontario Trees and Shrubs. [Online] Available: www.ontariotrees.com
OMNR, 2011. Ontario Ministry of Natural Resources: Ontario Tree Atlas. [Online] Available: http://www.mnr.gov.on.ca/en/Business/ClimateChange/2ColumnSubPage/267027.html
OMNR, 2008. Ontario's Biodiversity: Species at Risk.