Ironwood - Ostrya virginiana
Also commonly known as Hop-Hornbeam, Ironwood trees have the hardest and densest wood of any species in Canada. It can be identified by the shaggy, narrow strips of bark that are said to look like fried bacon as they peel.  Ironwood trees rarely grow beyond 12m and are fairly short-lived.  The wood can make excellent fuel but is extremely difficult to split.  White-Tailed Deer, small mammals and birds forage on the twigs, catkins, and seeds of the Ironwood.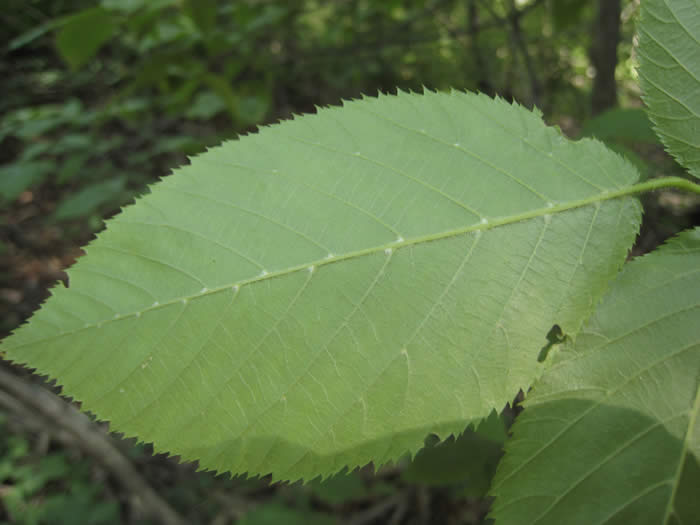 Ironwood leaves are alternate and simple, and have distinctly sharp-toothed edges. They measure 7-12 cm in length and become dull yellow in autumn. Photo by Sean Fox.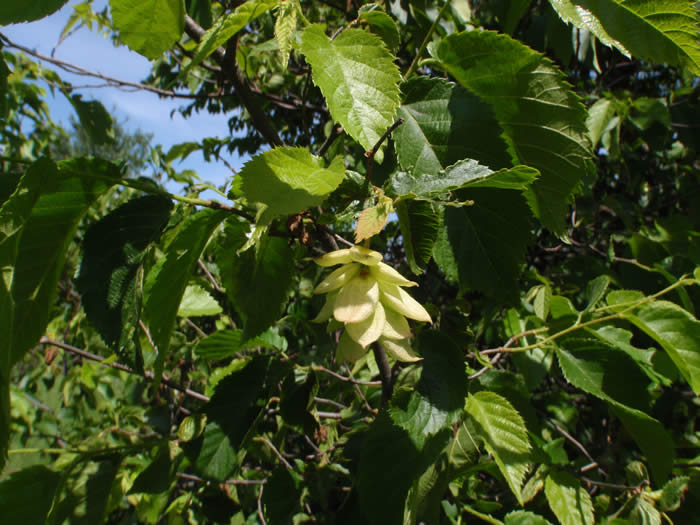 The common name Hop-Hornbeam comes from the fruits of the Ironwood, which resemble clusters of hops. Photo by Chris Earley.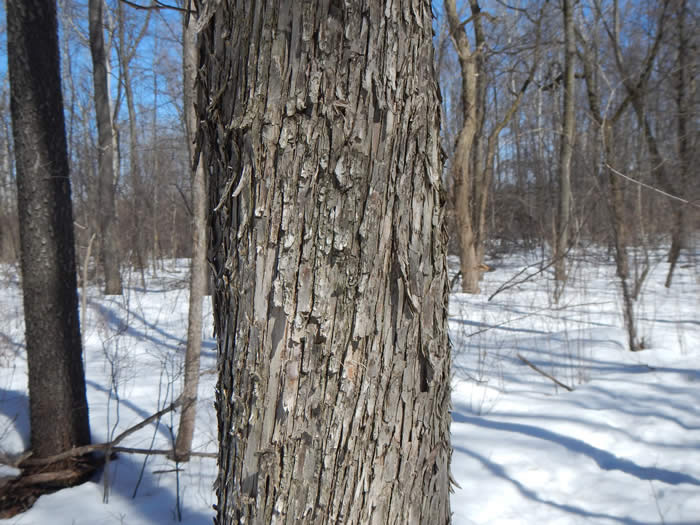 Ironwood bark is greyish-brown and divided into short longitudal strips that are easily removed. Photo by Chris Earley.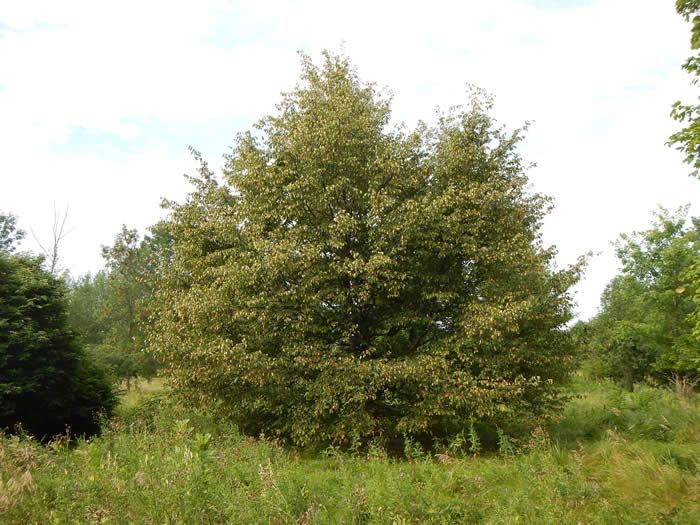 These small trees can grow up to 12 m in height and 25 cm in diameter. The Ironwood has a wide spreading shape with long and slender branches. Photo by Chris Earley.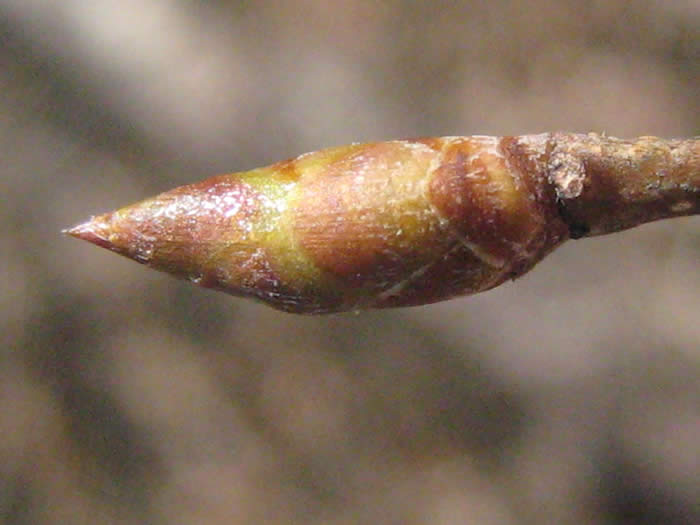 The oval shaped slightly hairy buds of the Ironwood measure 3-4 mm long. A unique characteristic of the Ironwood is that there is no true terminal bud. Photo by Sean Fox.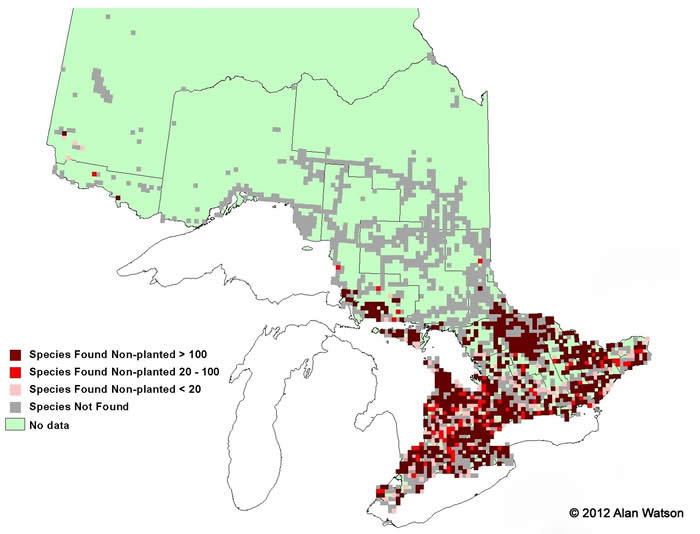 Ontario Tree Atlas map of non-planted Ironwood. 1995-1999.
References
Farrar, J.L.. 1995. Trees in Canada. Fitzhenry & Whiteside Ltd. Toronto. ON. 504 pp.  
Kershaw, L. 2001. Trees in Ontario: Including tall shrubs. Lone Pine Publishing. Edmonton. AB. 240 pp
Muma, W. 2011. Ontario Trees and Shrubs. [Online] Available: www.ontariotrees.com
OMNR, 2011. Ontario Ministry of Natural Resources: Ontario Tree Atlas. [Online] Available: http://www.mnr.gov.on.ca/en/Business/ClimateChange/2ColumnSubPage/267027.html
OMNR, 2008. Ontario's Biodiversity: Species at Risk.