Hill's Oak - Quercus ellipsoidalis
Hill's Oak is an uncommon tree species in Canada; however, it occurs in Ontario west of Lake Superior and Lake Erie on sandy soils in open and disturbed areas. Hill's Oak is very similar to Pin and Scarlet Oaks but often distinguished by its conical cupped acorns.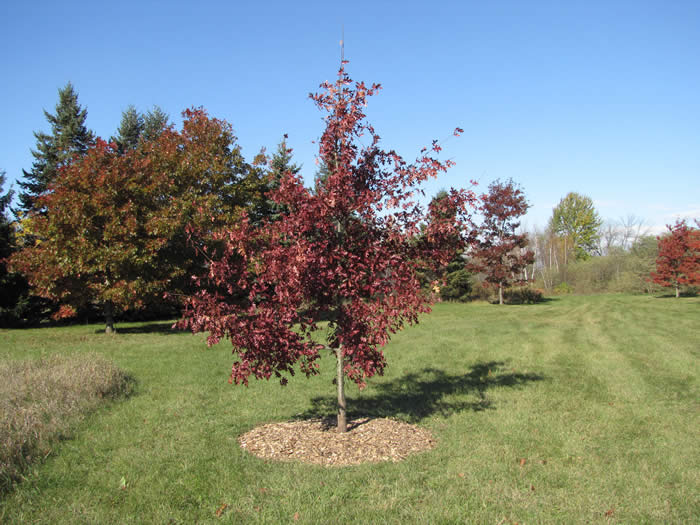 The Hill's Oak is a deciduous, medium to large sized tree often distinguished by its habitat and range. Photo by Chris Earley.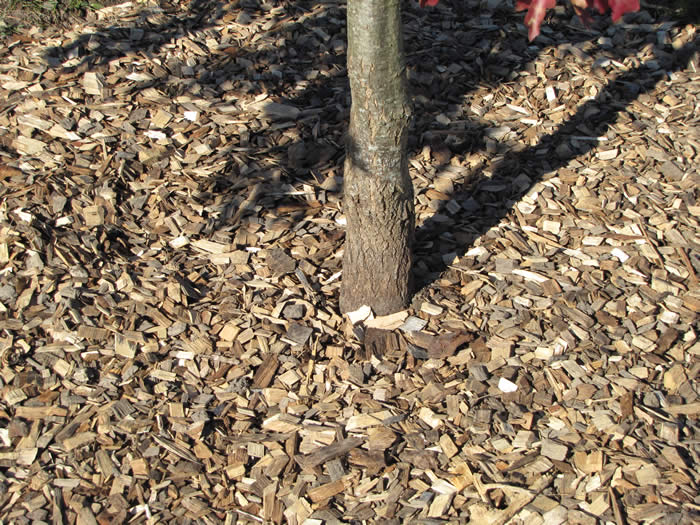 Hill's Oak bark is shallowly furrowed, often with narrow vertical plates present. The inner bark is usually light yellow. Photo by Chris Earley.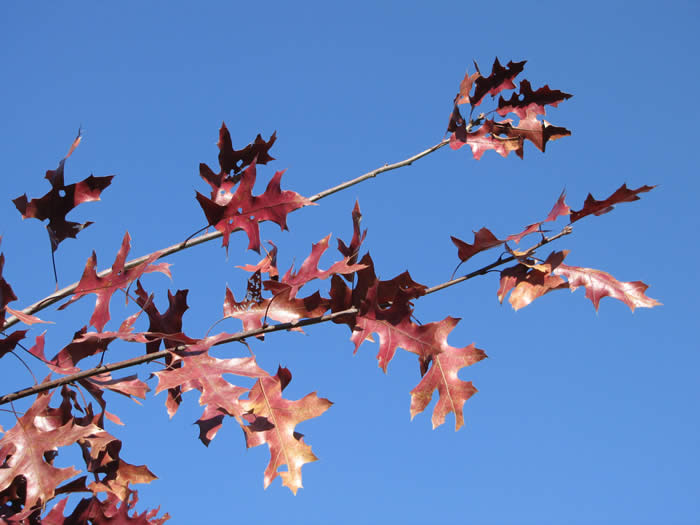 Leaves 7-12 cm long with lobes constricted towards the base. The Hill's Oak has deeply lobed leaves with pale green undersides; they also become red in autumn. Photo by Chris Earley.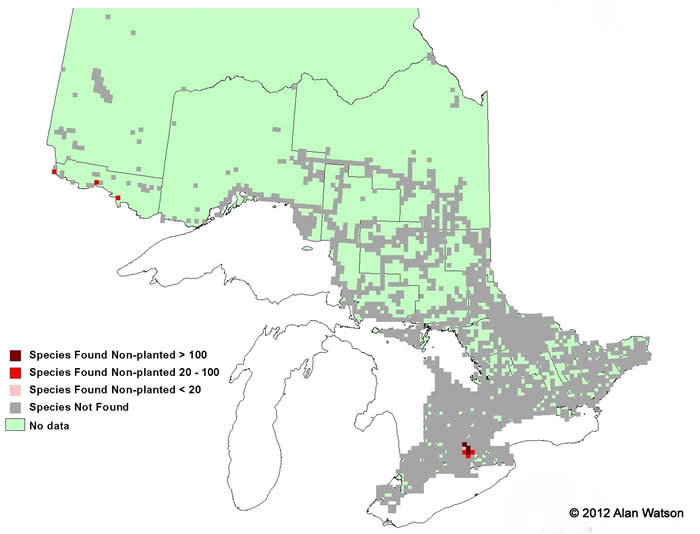 Ontario Tree Atlas map of non-planted Hill's Oak. 1995-1999.
References
Farrar, J.L.. 1995. Trees in Canada. Fitzhenry & Whiteside Ltd. Toronto. ON. 504 pp.  
Kershaw, L. 2001. Trees in Ontario: Including tall shrubs. Lone Pine Publishing. Edmonton. AB. 240 pp
Muma, W. 2011. Ontario Trees and Shrubs. [Online] Available: www.ontariotrees.com
OMNR, 2011. Ontario Ministry of Natural Resources: Ontario Tree Atlas. [Online] Available: http://www.mnr.gov.on.ca/en/Business/ClimateChange/2ColumnSubPage/267027.html
OMNR, 2008. Ontario's Biodiversity: Species at Risk.