Eastern Flowering Dogwood - Cornus florida
This rare and striking native Dogwood species is a favourite ornamental species, and is a real treat to find flowering in sunny woodland patches in early spring. The hard and durable wood has served many commercial purposes, including in the manufacturing of golf club heads and rolling pins.  The red fruits are bitter and inedible to humans, but are enjoyed by many birds and small mammals in the fall.  Unfortunately, the populations of Eastern Flowering Dogwood have been decimated since the introduction of Dogwood Anthracnose (Discula destructiva) in the 1990's, in Ontario and throughout most of its range in Eastern North America.  This has garnered the COSEWIC classification of nationally endangered.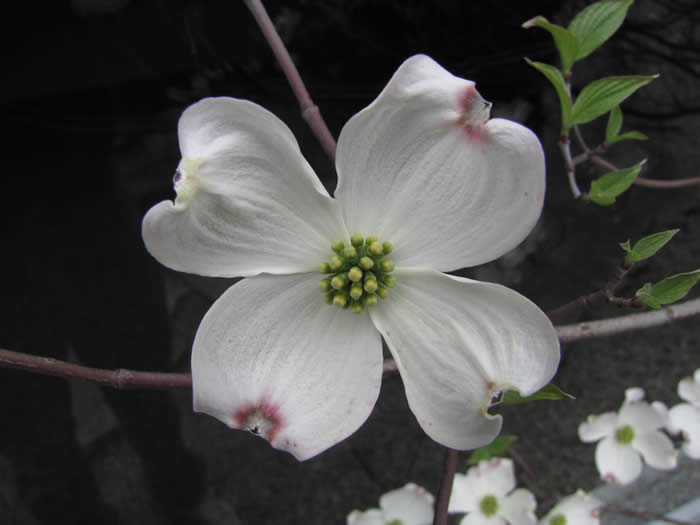 The beautiful, showy white petals of the Eastern Flowering Dogwood are actually protective bracts that surround the true flowers, tiny yellowish or green flowers that form in clusters of 20-30 in the centre of the "flower".  Photo by Chris Earley.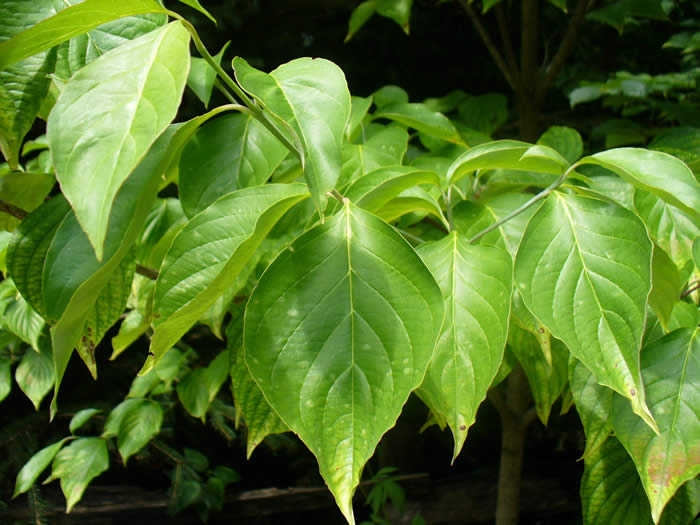 The leaves of the Eastern Flowering Dogwood are 8-15 cm long, wedge-shaped and will turn red in autumn. Photo by Chris Earley.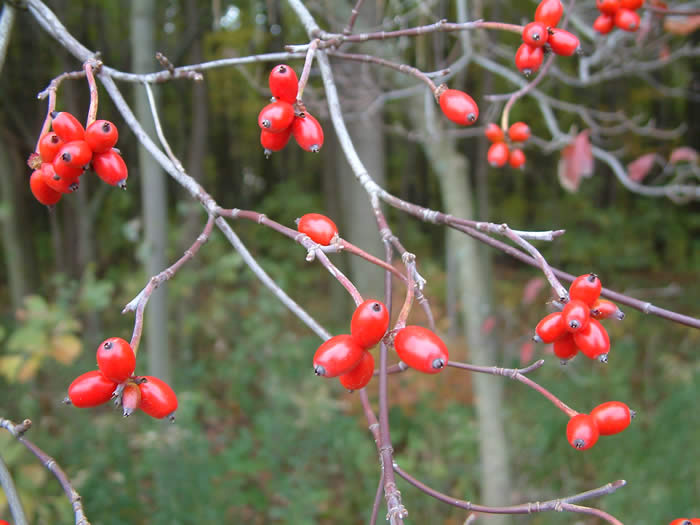 Eastern Flowering Dogwood fruits are shiny and bright red, and attract a wide range of animals in the late summer, including American Crows, American Robins, Northern Cardinals, wild Turkeys, Squirrels, Raccoons, and White-Tailed Deer.  Photo by Sean Fox.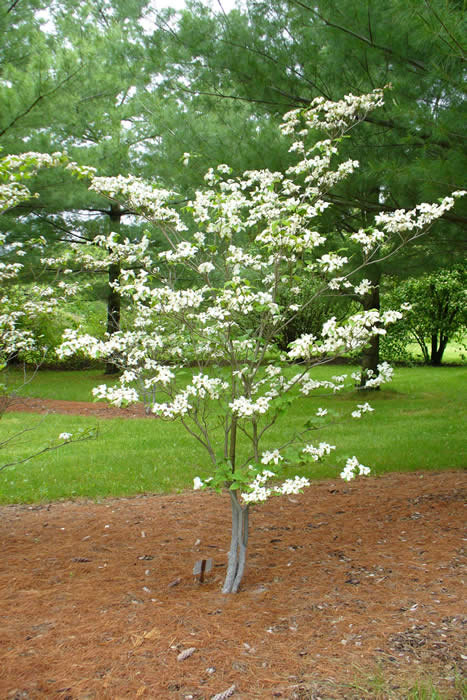 Bark of the Eastern Flowering Dogwood is rough and divided into quadrangular plates. They grow up to 10 m high and 20 cm in diameter. Photo by Sean Fox.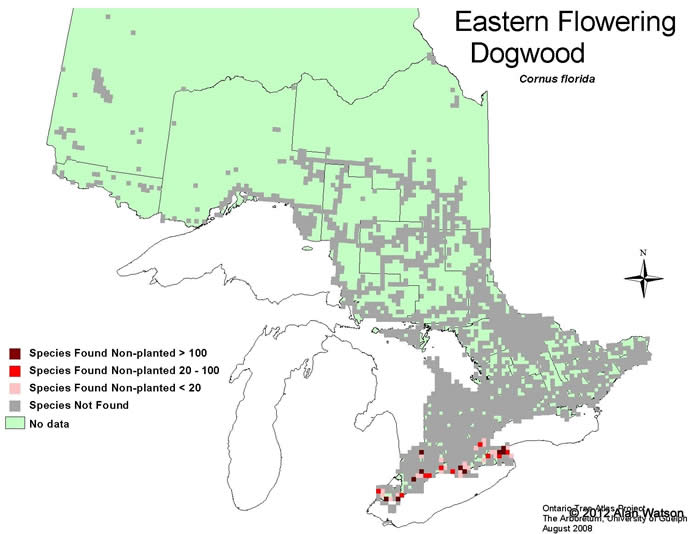 Ontario Tree Atlas map of non-planted Eastern Flowering Dogwood. 1995-1999.
References
Farrar, J.L.. 1995. Trees in Canada. Fitzhenry & Whiteside Ltd. Toronto. ON. 504 pp.  
Kershaw, L. 2001. Trees in Ontario: Including tall shrubs. Lone Pine Publishing. Edmonton. AB. 240 pp
Muma, W. 2011. Ontario Trees and Shrubs. [Online] Available: www.ontariotrees.com
OMNR, 2011. Ontario Ministry of Natural Resources: Ontario Tree Atlas. [Online] Available: http://www.mnr.gov.on.ca/en/Business/ClimateChange/2ColumnSubPage/267027.html
OMNR, 2008. Ontario's Biodiversity: Species at Risk.