American Beech - Fagus grandifolia
The shade tolerant, slow growing American Beech is most commonly found on wet, well-drained soils and is often associated with Sugar Maples and Yellow Birch. Oil from beech nuts was used by early settlers as both cooking and lamp oil. The nuts are rich in fat and a necessity for muskrats, squirrels, black bears, grouse and even wild turkeys. Porcupines have also been known to kill beech trees by grinding their trunks.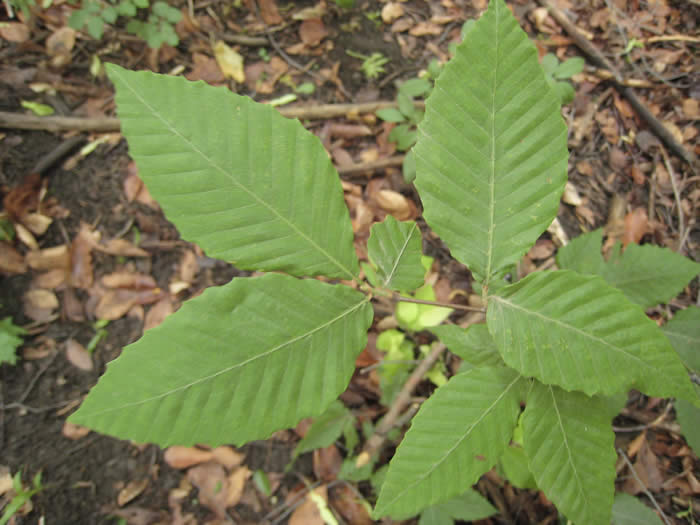 These 6-14cm long leaves are alternate and possess many veins on either side. Photo by Sean Fox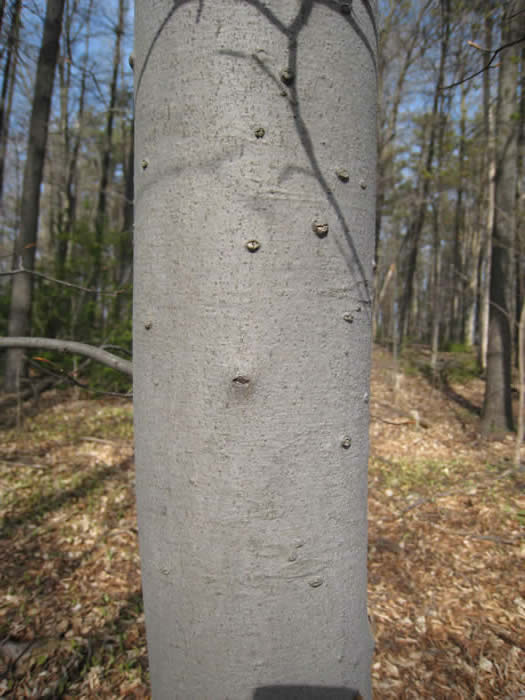 The American Beech has thin light gray bark that becomes darker with age. Photo by Sean Fox.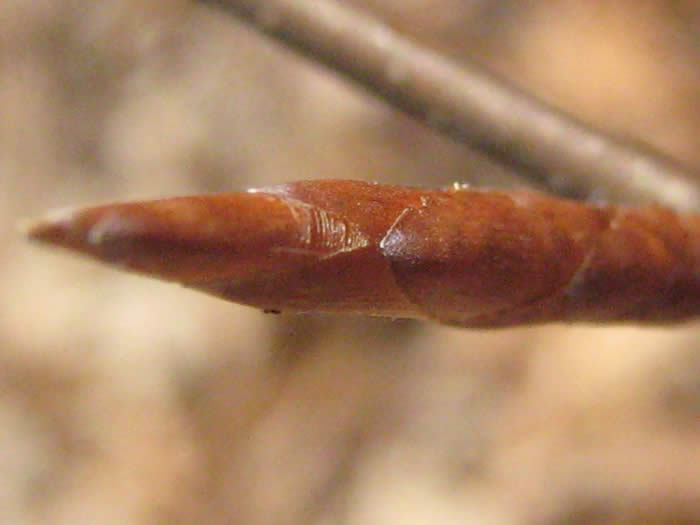 The buds of the American Beech are slender and very pointy, measuring 15-25mm in length. Photo by Sean Fox.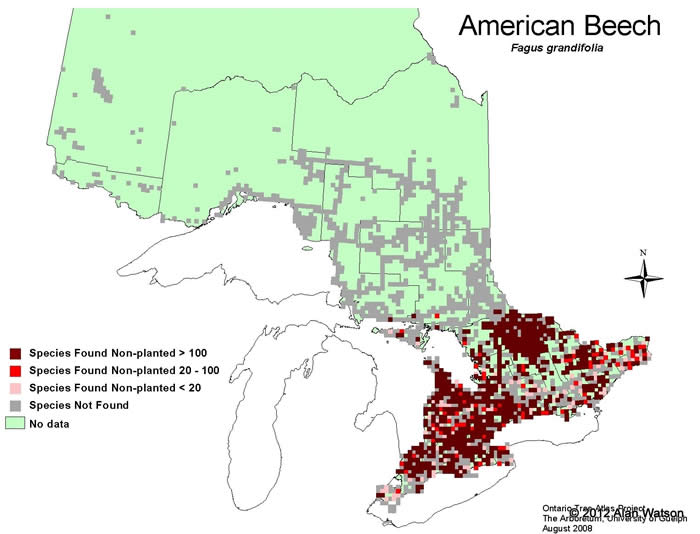 Ontario Tree Atlas map of non-planted American Beechs. 1995-1999.
References
Farrar, J.L.. 1995. Trees in Canada. Fitzhenry & Whiteside Ltd. Toronto. ON. 504 pp.  
Kershaw, L. 2001. Trees in Ontario: Including tall shrubs. Lone Pine Publishing. Edmonton. AB. 240 pp
Muma, W. 2011. Ontario Trees and Shrubs. [Online] Available: www.ontariotrees.com
OMNR, 2011. Ontario Ministry of Natural Resources: Ontario Tree Atlas. [Online] Available: http://www.mnr.gov.on.ca/en/Business/ClimateChange/2ColumnSubPage/267027.html
OMNR, 2008. Ontario's Biodiversity: Species at Risk.