Body:
Arb Expo and Virtual Plant Sale Auction, September 9-12, 2021!
Check out an archive of the 2021 Arb Expo and Virtual Plant Sale.
"Home" is the theme for our Virtual Plant Sale Auction 2021 edition! We offered some unique plants, with special stories. Are you looking foward to our next plant sale? Take a look at the last plant sale inventory, here: https://www.32auctions.com/ArbPlantSale2021 [1].
Thursday, Sept. 9
Virtual Talk
Dr. Suzanne Simard joined the University of Guelph Arboretum community for a virtual talk on her new bestselling book, Finding the Mother Tree: Discovering the Wisdom of the Forest. Simard is a Professor of Forest Ecology at the University of British Columbia, Simard is a pioneer on the frontier of plant communication, she has been hailed as a scientist who conveys complex, technical ideas for a broad audience. This talk was presented in partnership with The Bookshelf in Guelph and Penguin Random House.
Participants had the special opportunity to gain deeper insights into Simard's book and life's work by asking her questions. To watch the recording, click on the video box on the left, or visit Youtube [2].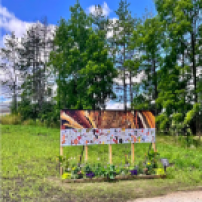 Ongoing. Remains in Association with Cultural Deposits
The University of Guelph's School of Environmental Sciences Artist in Residence, Ron Benner, has created an on-campus art installation by the Harrison House. The art installation titled Remains in Association with Cultural Deposits aims to remind Western society of the history and connection that plants have to their native lands and caretakers. Benner's installation uses a garden and photo mural to represent the history of indigenous farming and plant use. To learn more about this art installation click here [3].
Benner's art installation will be displayed through Fall, 2021 at the Harrison House, 372 College Ave E, Guelph, ON N1G 3B9.
Friday, Sept. 10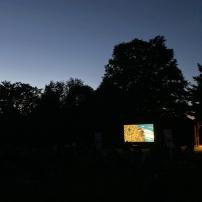 7:30 PM Film Screening
In this new feature documentary Borealis [4], acclaimed director Kevin McMahon (Waterlife) travels deep into the heart of the boreal forest to explore the chorus of life in Canada's iconic wilderness. How do trees move, communicate and survive the destructive forces of fire, insects, and human encroachment? Borealis offers an immersive portrait of the lifecycles of the forest from the perspective of the plants and animals that live there. Presented in partnership with Guelph Film Festival [5].
The weather cooperated beautifully for this event! Audience members brought their lawn chairs and blankets over to The Arboretum's west lawn to watch this fascinating documentary. This screening was a fund-raising event for both The Arboretum and the Film Festival. Proceeds from the event were shared between the two organizations.
Saturday, Sept. 11th
9 AM Panel (online via Zoom)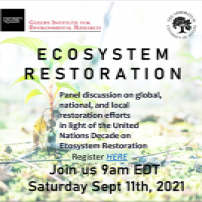 United Nations Decade on Ecological Restoration
The Arboretum and the Guelph Institute for Environmental Research (GIER) [6] hosted a dynamic panel discussing the UN Decade, restoration goals for coming years, and examples of international, national, and local restoration efforts already underway.
Featured panelists:
Raees Khan, Director of 10BillionTree Tsunami project
Mike Rosen, Consultant at Consultation Micheal Rosen (Past President of Tree Canada)
Ian Murphy, 2021 UofG grad whose capstone project researched a 40-year old restoration effort in The Arboretum's former gravel pit that was left to naturalize.
11 AM – 12 Noon Panel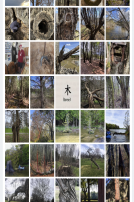 "How to Draw a Tree (Trees, Mental Health, Creativity)", multimedia artist Dawn Matheson and guests
Matheson's participatory art project brings individuals living with mental illnesses together with trees for a yearlong creative, care-taking, reciprocal engagement culminating in an immersive public sound walk at the Arboretum in Spring 2022. The work aims to reflect the parallel crisis of mental illness and the environmental crisis by expanding ideas around art and new media, art practice as care, and the interdependency between humans and our natural environment. Hear more about Matheson's process and this project on this radio program [7], or check out the public Facebook group for the project here [8].
12pm-1pm Music in the Japanese Garden
Charles Davidson shared his amazing musical talents with us! Davidson played the shakuhachi flute, a Japanese flute that was developed in the 16th century. Davidson's music enhanced the peaceful ambiance of the Japanese Garden.
1:00 PM Walking Tours of the Arboretum - West Lawn.
Curator Tour, Then and Now
John Ambrose and Sean Fox, past and present Arboretum curators, presented a walk through the World of Trees, our gene banks, and see hidden gems along the way. They discussed the growth of these areas, adaptations over 50 years, and some of our future conservation and collection plans!
Mtigwaaki 'Among the Trees': A Journey in Anishnaabe Learning in the Arboretum
Brad Howie, Master's candidate in the School of Environmental Sciences and Member of Nipissing First Nation presented a walkthrough Victoria Woods, discussing his Master's research project and how to approach the forest from an Anishinaabe perspective.
Naturalist Interpreters Tour, Then and Now
Past and present Arboretum Interpretive Naturalists Alan Watson (also our longest-serving Arboretum Director) and Chris Earley (Interpretive Biologist) gave a tour through The Arboretum's natural spaces. They discussed how are our present-day plants, animals, and habitats different from those in the past.
I [9]nose/Field Trip [9]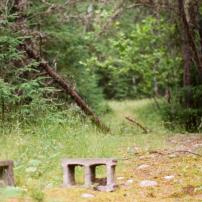 Fill up your water bottle, put on some sunscreen, and join us for Inose/Field Trip!
Inose [Ee-no-say] means to walk in a certain way, to a certain place. This 25-minute sound walk is an intimate aural experience emerging from the fertile collaboration between artist Yolanda Bonnell and scientist Dr. Jesse Popp, two Anishnaabe leaders deeply engaged with Indigenous knowledge systems in their different fields. Inose/Field Trip encourages participants to connect with their surroundings, awakening curiosity and the potential for new relationships with the natural world. This project was inspired through a walk in the Arboretum's old growth forest, and can be enjoyed from anywhere. Visit the webpage to download and access this beautiful sound walk.
A Sense of Wonder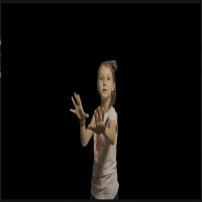 Sept 10-11, Arboretum Centre
Video Installations featuring "A Sense of Wonder" project, commissioned by the Art Gallery of Guelph and produced by interdisciplinary artist Dawn Matheson in collaboration with d/Deaf youth from across Southern Ontario.
"If A Tree Falls"] features footage shot by the Wonder youth in the forest at The Guelph Outdoor School. [ASL and English text]
"[i carry your heart with me (i carry it in] performed by 9-year-old Guelph resident, Nora Stasinkiewicz. [ASL and English text]

From Noon to 3 PM, Arboretum Merchandise [10] was available for purchase at Arboretum Centre.
Sunday, Sept. 12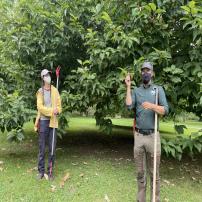 9:00 AM - Noon, outdoor workshop (rain or shine), registration required.
Seed Rain: Recognizing and Collecting Native Plant Seeds [11] with Sean Fox and Sarah Farquharson
Diversity is the emphasis of this half-day workshop on ethical native plant seed collection. Participants toured the incredible grounds of The Arboretum. They looked at hundreds of species of native trees, shrubs, wildflowers, and ferns while gaining experience with seed forecasting and identification, effective harvesting techniques, and ecologically responsible considerations to follow while collecting.
This was our first in person workshop since the start of the pandemic, and we couldn't have been happier to welcome participants onto the Arboretum grounds! Sean and Sarah shared their incredible enthusiasm and knowledge of native plant seeds. Participants were wowed by the huge diversity of seeds raining upon them!
9:00 PM Virtual Plant Sale Auction Closed!
(All events followed campus health and safety guidelines [12] at the time, of course! To attend an organized, in person event on campus, the University of Guelph requires submission of the COVID-19 daily screening form [13] on the day of the event. The university now has a vaccination mandate in place for all.)
Historically, the Arboretum's Plant Sale has been run by a group of dedicated Volunteer Auxiliary members since 1995. Proceeds from the sales have been used to upgrade Arboretum nursery facilities (streamlining of plant production; refurbishing of the Lathe House and the Shade House; purchase of a polyhouse), to build up The Arboretum's Endowment fund, and to help fund the gardens, collections, and reforestation and ecological restoration projects across our grounds. This pandemic time we have not had volunteer groups or access to our greenhouse, so our plant sale will be virtual again.
All activities will be dependent on emerging COVID guidance from public health and the University of Guelph.
Normally, the Plant Sale group welcomes new members throughout the year. If interested in assisting with future sales, please speak to Barb, our Volunteer Co-ordinator, at the Merchandise table at event, send her an e-mail bash@uoguelph.ca [14] or call her at 519-824-4120 x52358.