Body: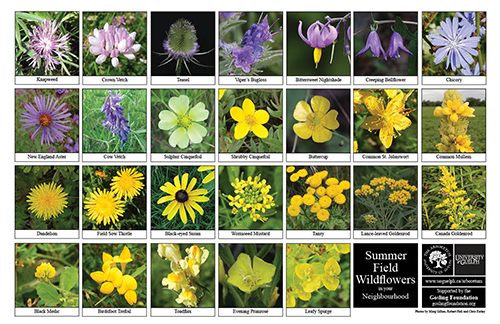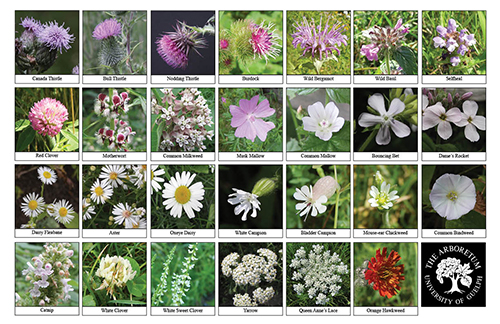 Summer Field Wildflowers (What is attracting all those pollinators?) Biodiversity Sheet
$5.00 (tax included)
Can you ID all of those roadside blooms? Check out the Black-eyed Susan or the New England Aster or the Bittersweet Nightshade. How about Queen Anne's Lace, Birdsfoot Trefoil and Orange Hawkweed? Field flowers show a diversity of bloom shapes to attract a diversity of pollinators...but this helps us identify them, too.
You can purchase this product at The Arboretum Centre (Monday - Friday during business hours) or buy online and have it shipped to you. A shipping fee does apply. To have it shipped please place your order here:

[1]