Body: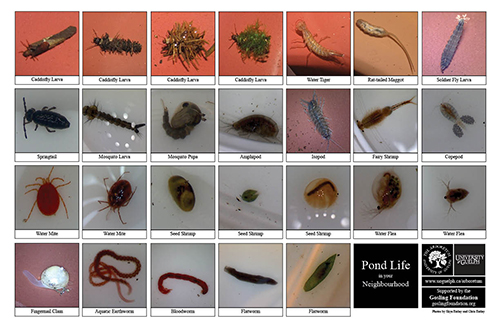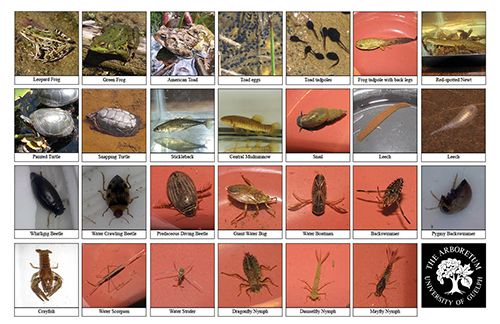 Pond Life (Vernal pools on one side, permanent ponds on the other) Biodiversity Sheet
$5.00 (tax included)
Who doesn't like looking for tadpoles, frogs and turtles? But you should also be watching for other strange water creatures including backswimmers, waterboatmen, rat-tailed maggots, water tigers and cyclops! Wade into a wet world with this wonderful reference guide.
You can purchase this product at The Arboretum Centre (Monday - Friday during business hours) or buy online and have it shipped to you. A shipping fee does apply. To have it shipped please place your order here:

[1]