Body: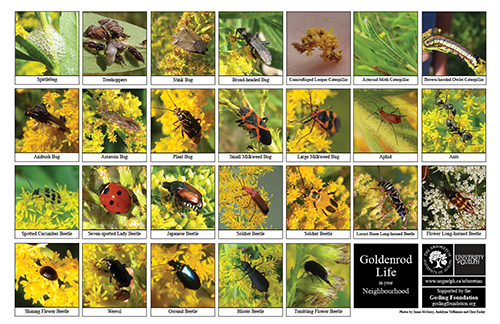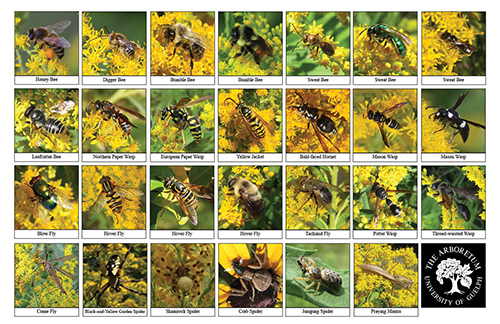 Goldenrod Life (Great resource for exploring a field of goldenrod in the fall) Biodiversity Sheet
$5.00 (tax included)
While some may see a field of weeds, we look at yellow meadows of goldenrod as being biodiversity hotspots. These areas attract both pollinators and their predators and are the perfect places to learn about invertebrate biodiversity. Praying mantids, ambush bugs and flower flies are waiting for you!
You can purchase this product at The Arboretum Centre (Monday - Friday during business hours) or buy online and have it shipped to you. A shipping fee does apply. To have it shipped please place your order here:

[1]