Body: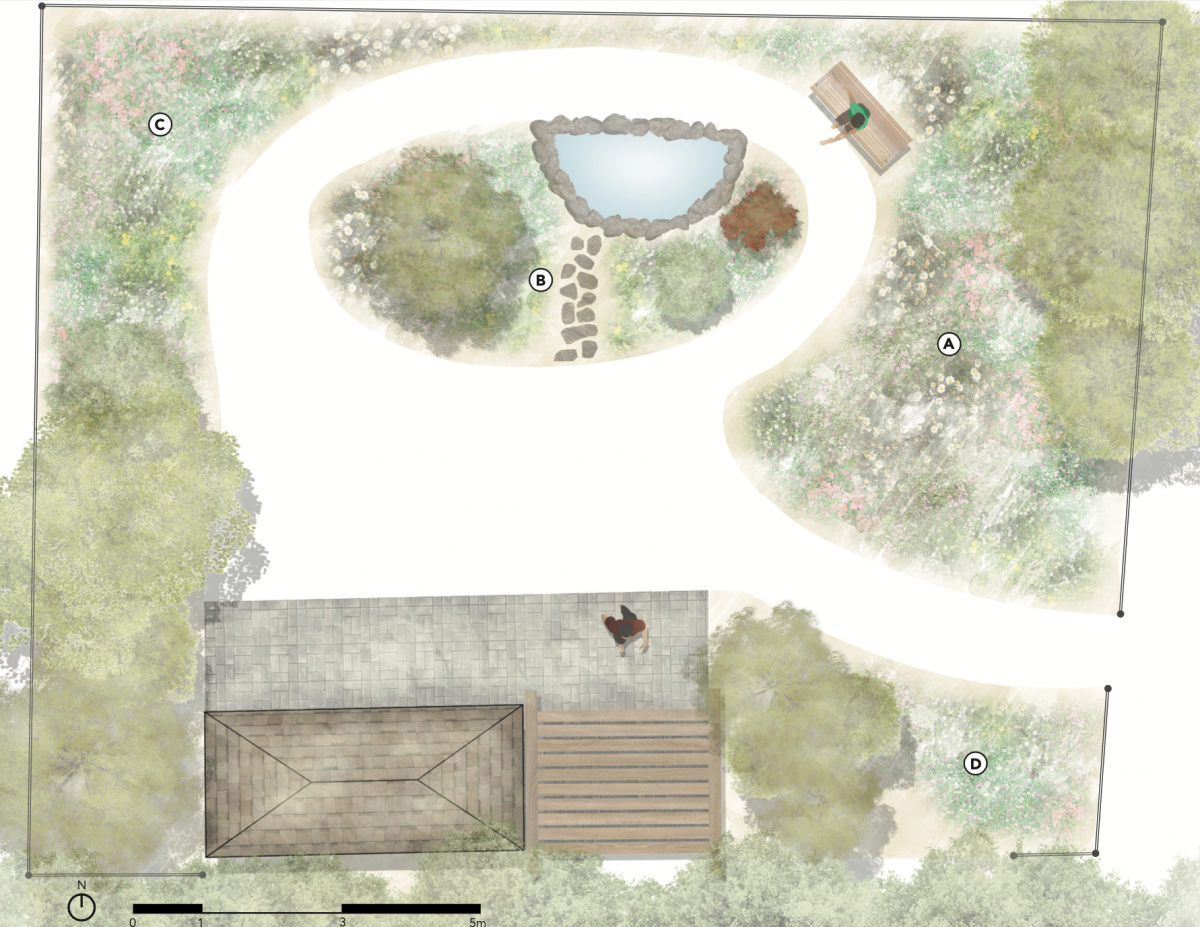 [1]
Click to enlarge image.
*Letters represent a general location of plant species - refer to the plant list for plant locations within the garden.
This space synthesizes elements from all the other gardens and scales them down, creating an intricate and private sanctuary to enjoy. This emulates a more practical setting as many new urban homes have little space to work with in their backyard garden.
Rare native plants like Pawpaw are combined with masses of local favourites like Mayapple. Unique cultivars and dwarf varieties are featured, as well as easy-to-find, trusted nursery picks. The flagstone path leads you past woodland plantings as well as nectar and pollen rich perennials that include both native species and horticultural varieties. A small pond in the centre of the garden provides an essential source of water. All the elements previously introduced – different flower shapes for different pollinators, access to water, shelter-providing conifers and shrubs to take shelter in – are subtly integrated into a dense, low-maintenance paradise that could fit into the rear lot of a townhouse.
Plant List
Featuring a rare Pawpaw (Asimina triloba), this garden also includes common perennials and shrubs beloved by pollinators such as New York Ironweed (Vernonia noveboracensis) and Cup Plant (Silphium perfoliatum). For all plantings intended for this garden, download the revitalization plant list PDF below. Note that over time the actual plants may change!