Body: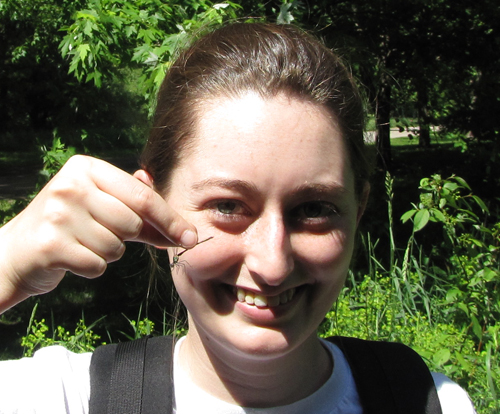 Donnell with her very first spreadwing!
My name is Donnell Gasbarrini and I am currently an undergraduate student at the University of Guelph, majoring in Zoology. I have become very interested in insects after taking both the Diversity of Insects with Dr. Steve Marshall and Insect Behaviour with Dr. Gard Otis. This interest has led me to pursue an upper year research project under Dr. Otis. My project is focused on the genus Lestes of the damselflies. The species of this genus are commonly termed spreadwings, as they hold their wings at about 45 degrees to the body when resting. This distinguishes them from most other damselfly species, which hold their wings parallel to the body when at rest.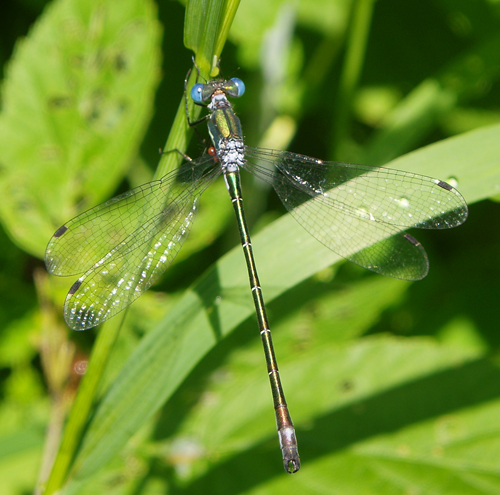 An Emerald Spreadwing showing how this genus holds its wings.
My project is based on the "mark & recapture" method, and through it I hope to gain information regarding the population sizes, male:female ratios, the presence or absence of territorial behaviour, and mating strategies of the various species through the summer season. A walking route has been established for my project, which surrounds a pond that is along the Col. John McCrae Trail of the Arboretum. So far, I have found and marked individuals of both the emerald and slender species of spreadwings, and will hopefully continue to capture more individuals of these species and of later-emerging species as well!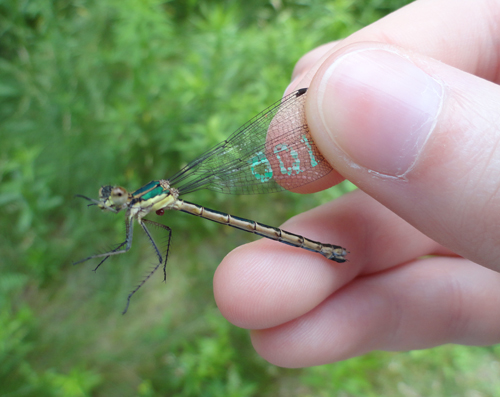 Marked Emerald Spreadwing.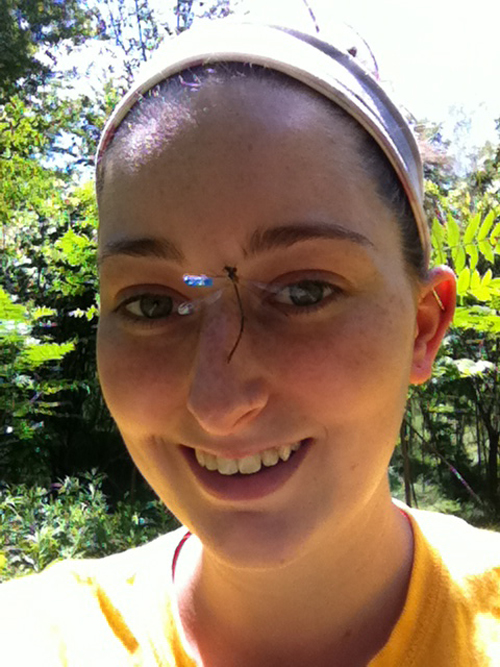 Donnell and a Slender Spreadwing that landed on her face after she marked it.