Body: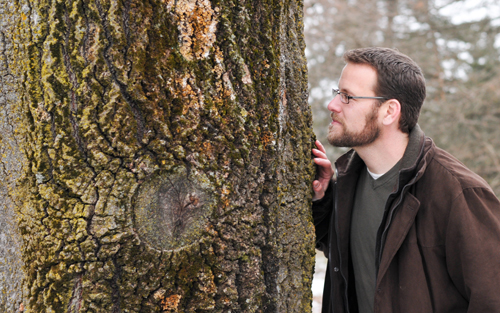 Dr. Troy McMullin of the Canadian Museum of Nature (formerly from the Biodiversity Institute of Ontario Herbarium at the University of Guelph) studied studied the lichens of The Arboretum for the six years. He started his studies for a field guide, Woodlot Biodiversity, that was published in 2010, which included a chapter on lichens. Troy, along with Dr. Steven Newmaster, authored the lichen chapter in the book. The Arboretum was used for the chapter as an example of what is likely to be found in other woodlots in southern Ontario. They ended up finding a surprising number of species and decided to pursue further studies with a colleague, Jose Maloles.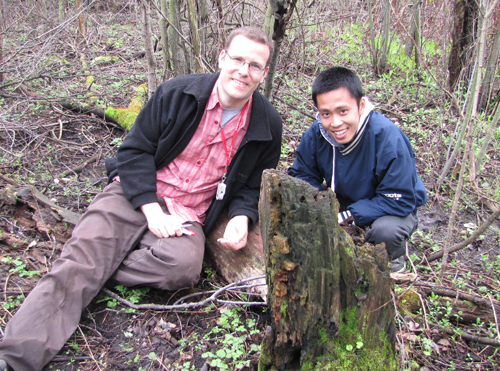 Troy and Jose at the Arboretum site where they found a new-to-science species of lichen. Photo by Chris Earley
Here is a video all about Chaenotheca selvae, a new-to-science species of lichen found by Troy in the Arboretum! For more information, check out Troy's published paper [1] on the topic.
They have discovered 109 lichen species in The Arboretum, a few of which are rare in Ontario. This team, lead by Dr. McMullin, also studied the importance of urban forests and natural areas to act as refugia for lichen diversity, again, using the Arboretum as a test case. This research provides urban park and forest managers with a better understanding of how to include lichen diversity in their management strategies. To read a paper on this topic written by Troy, Joses, Steven and Arboretum Biologist, Chris Earley, please click here [2] .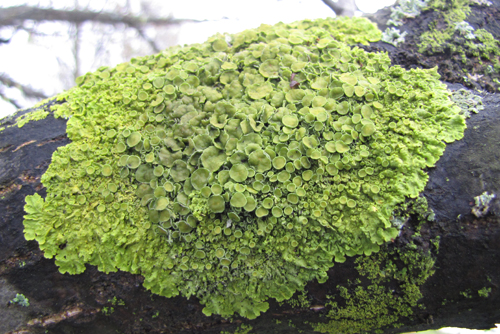 This lichen species, Maritime Sunburst Lichen, Xanthora parietina, is usually found near coastal sites in North America, but it is also found here in The Arboretum. Photo by Chris Earley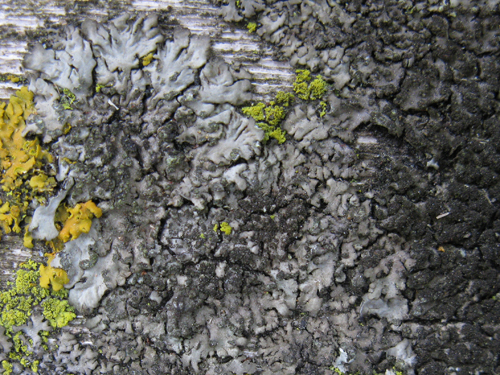 Our wooden benches are actually amazing for habouring a wide diversity of lichens. This is Mealy Shadow Lichen, Phaeophyscia orbicularis. Photo by Troy McMullin.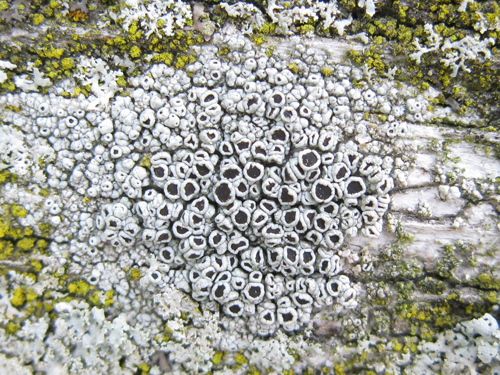 Lichens come in many shapes, sizes and colours. This is Southern Rim Lichen, Lecanora meridionalis. Photo by Troy McMullin.
To see our full list of Arboretum lichen species as well as some more of Troy's amazing photos, please click here [3]. Troy is the instructor for our Lichen Workshop; click here [4] for more information. To see a press release for his Common Lichens of Northeastern North America book, click here [5].